Memphis or Art Deco? Both have bold forms as common characteristics and leave their mark on history.
When it comes to interior design, there are always a lot of styles to have in mind, and if you have ever found yourself asking the question Memphis or Art Deco, what to choose and why? This article is for you. But, if you have never asked yourself this question, this article is also for you- cause you are about to learn more about each style.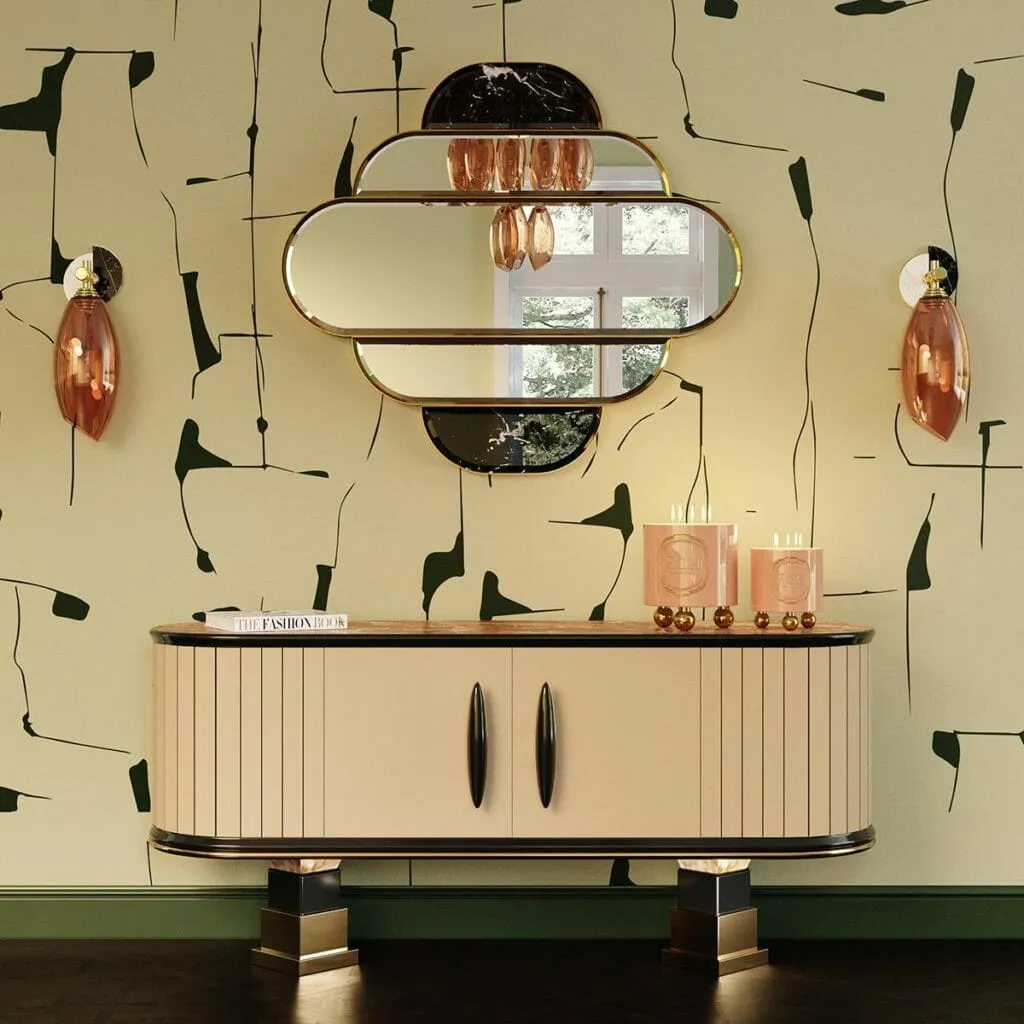 Memphis Guide
What is Memphis Design Style?
Memphis design is a postmodern style that emerged from the Memphis Milano; this famous collective was founded by Ettore Sottsass and revolutionized the design world between 1981 and 1987. This iconic style uses bright neon, primary and pastel colors, geometric shapes, and bold, repetitive patterns.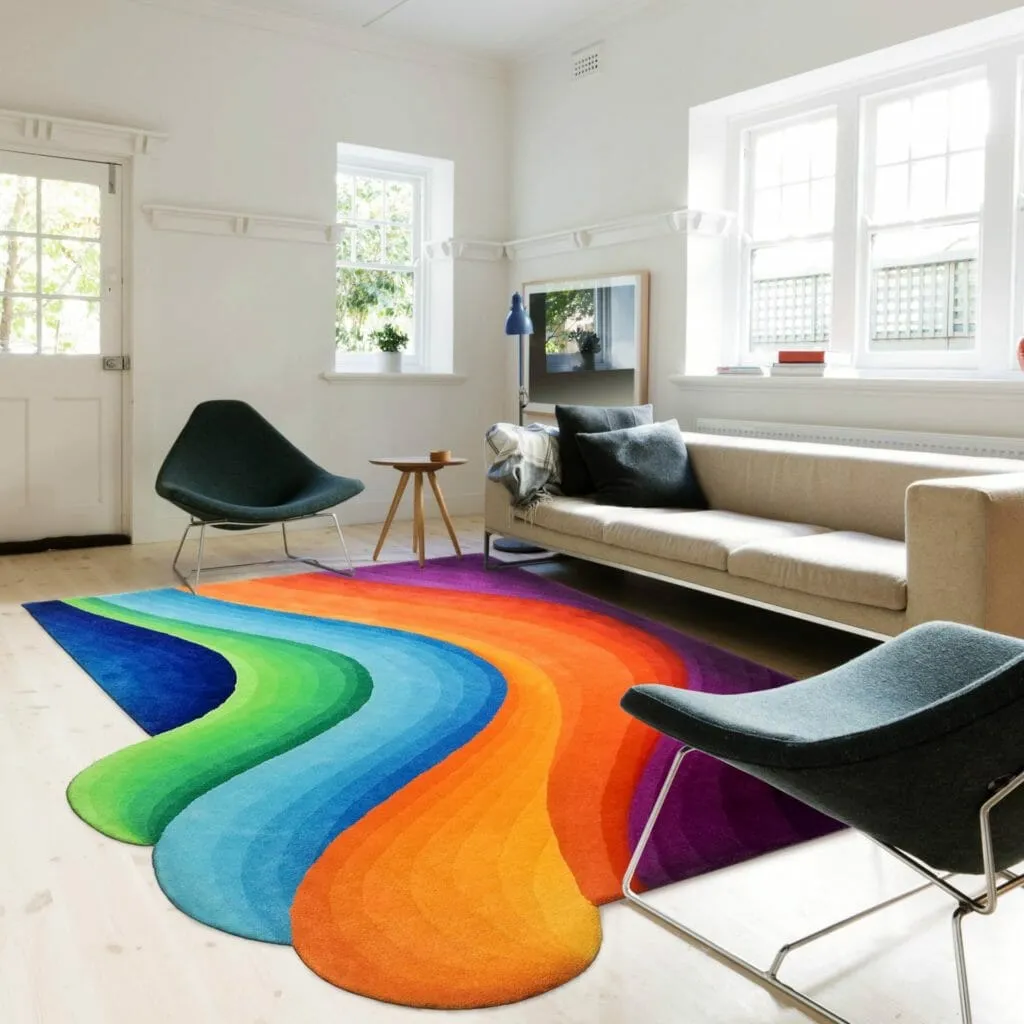 Memphis is a bold style that was born as a reaction to the linear mid-century modern aesthetic from the 50s and 60s, as well as to the 70s minimalism. Milano Collective works in this anti-design movement and creates daring furniture inspired by the 20s Art Deco and mid-century Pop Art.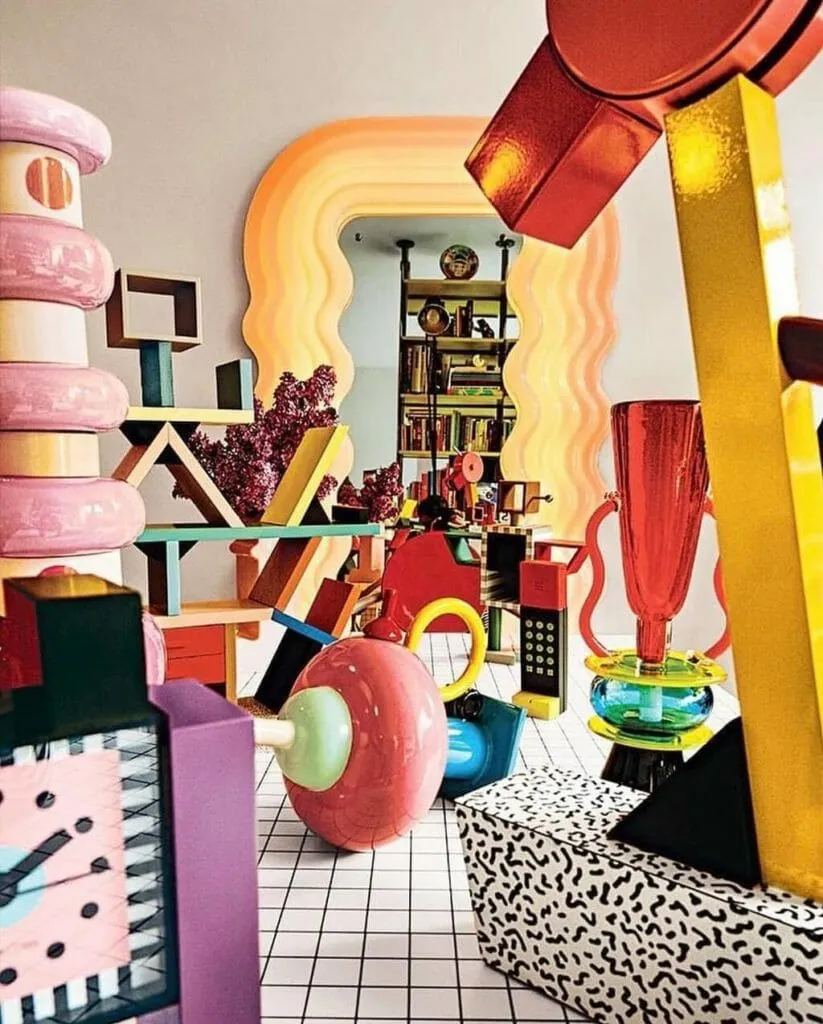 Memphis Design Style Characteristics
The bright colors and bold shapes make it easy to identify a Memphis Design; therefore, these characteristics of the style usually incorporate these key elements: bold patterns, round borders, curves, surprisingly color combinations, simple geometric shapes, and black and white graphics.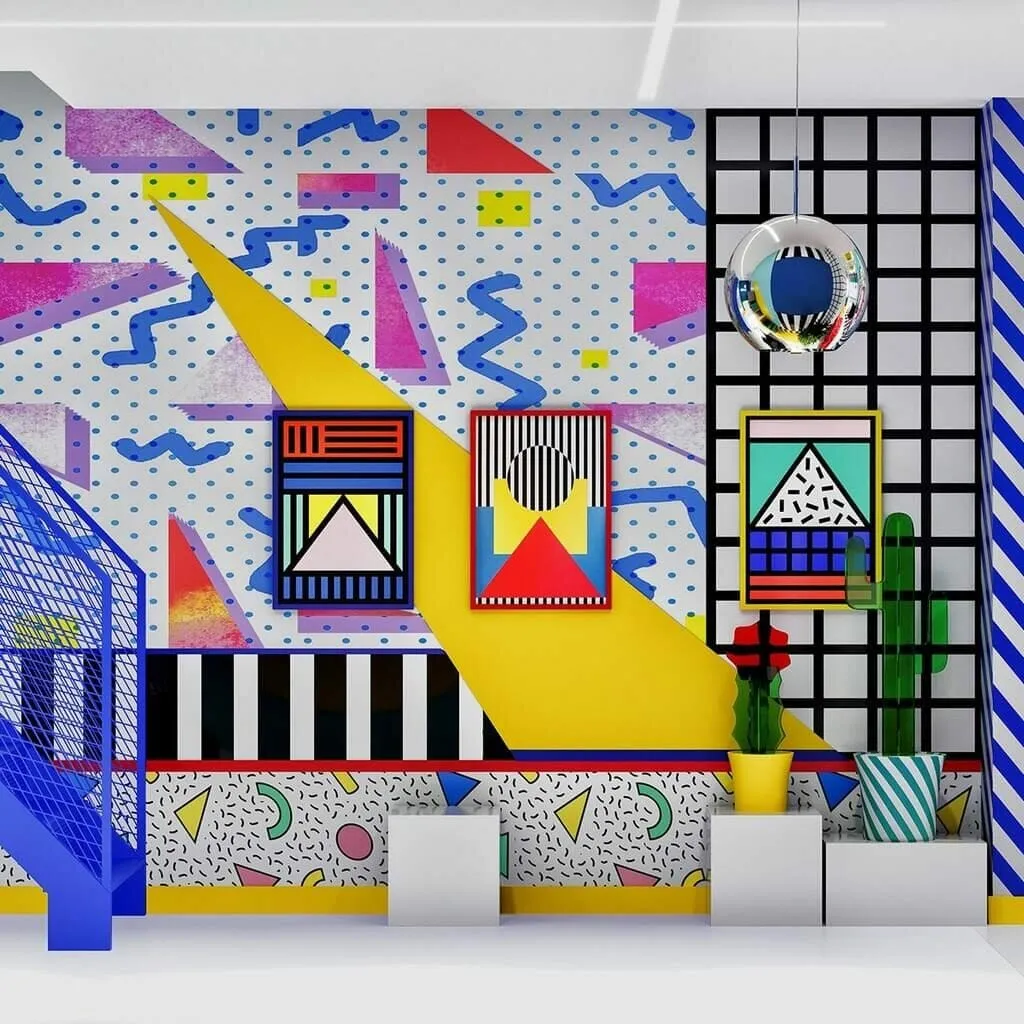 Memphis Style in Interior Design
When Ettore Sottsass and his collective of designers started to develop the Memphis Style, the usability of the furniture wasn't a concern for them – the priority was the design. Nowadays, the style is an inspiration for great designers who want some touches of boldness to their interior projects. Some ways to use the Memphis inspiration to get a stylish touch to your project but without going excessively bold is to choose Memphis-inspired furniture, shaped rugs, and use bright colors and patterns to highlight the interior.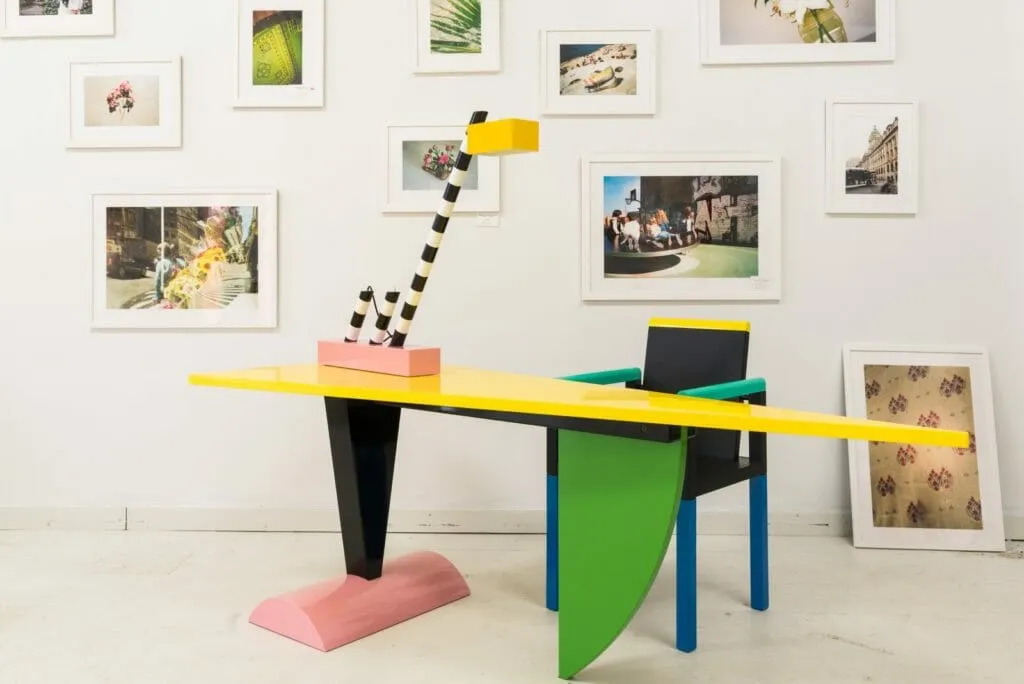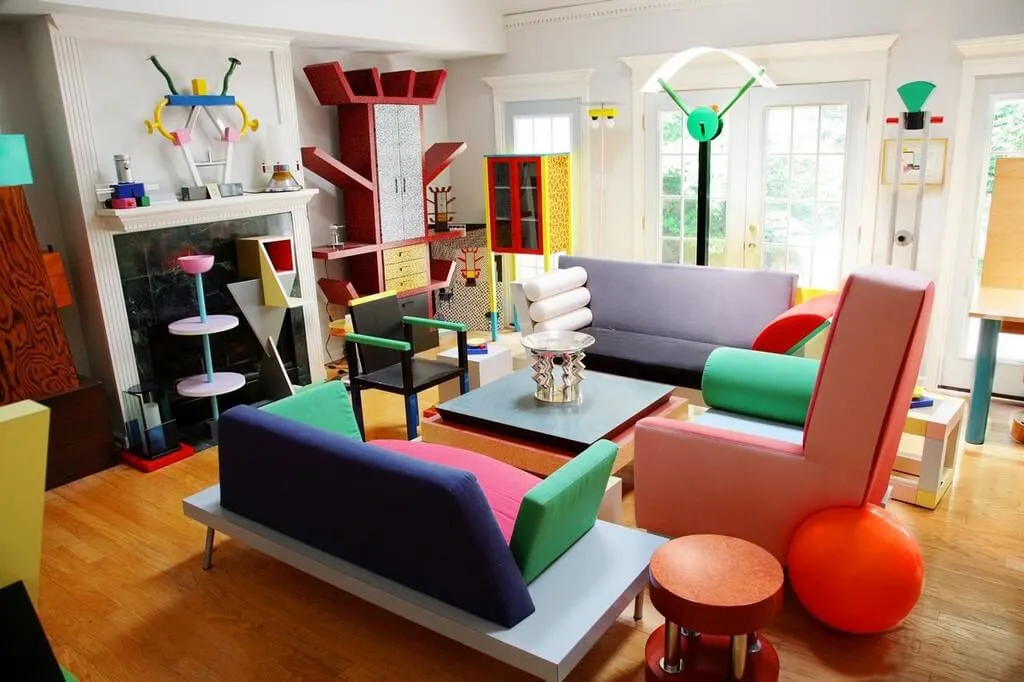 Art Deco Guide
What is Art Deco Style?
Art Deco is an artistic, architectural, and decorative style that emerged at the beginning of the 20s – it's also known for its refinement, elegance, and geometric patterns. Therefore this style dates from the 20s; the term Art Deco first appeared in the 60s, referring to the International Exhibition of Decorative Arts and Modern Industries, which took place in Paris in 1925.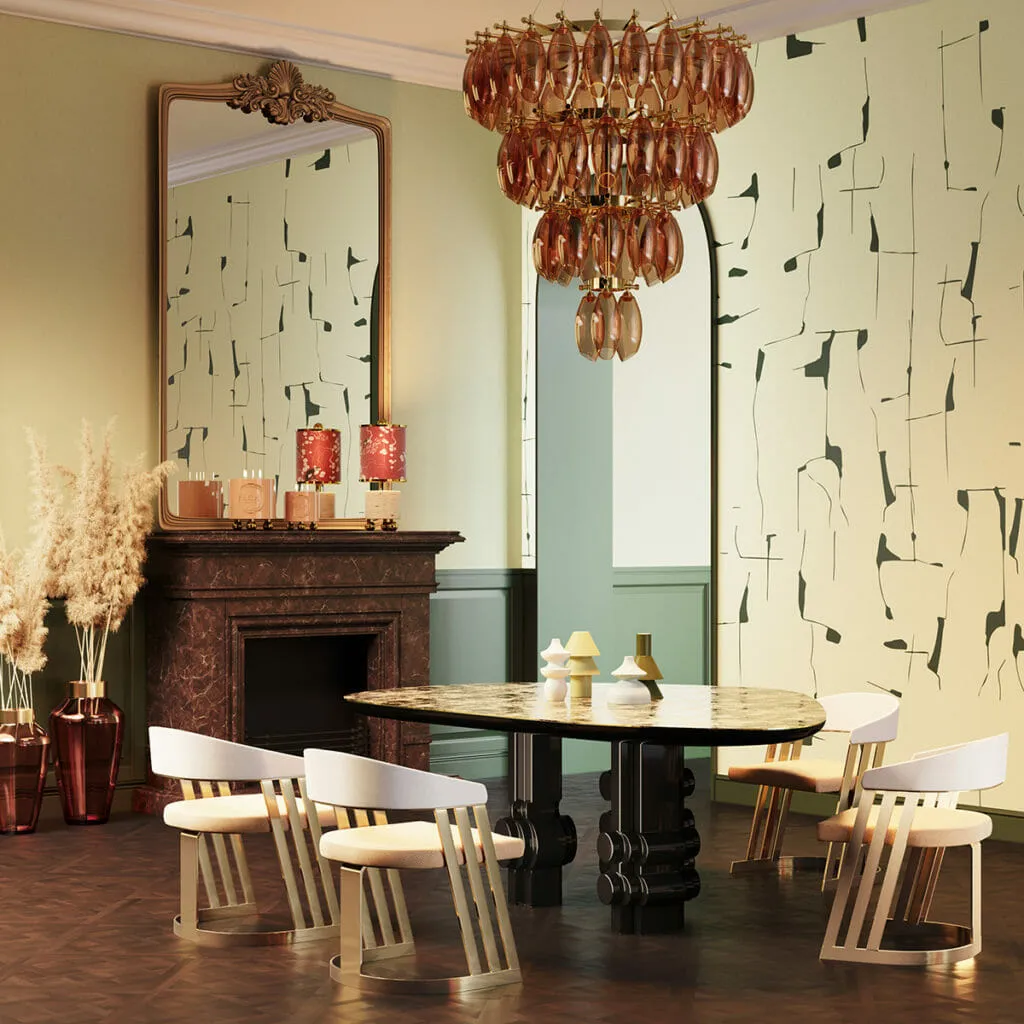 Art deco remains by the passion for geometric and fragmented forms, but in a smaller perspective than the Cubism movement. To better understand this style, some people used to refer to this as a Cubism transition. Another highlight is the focus on usability that this style usually has.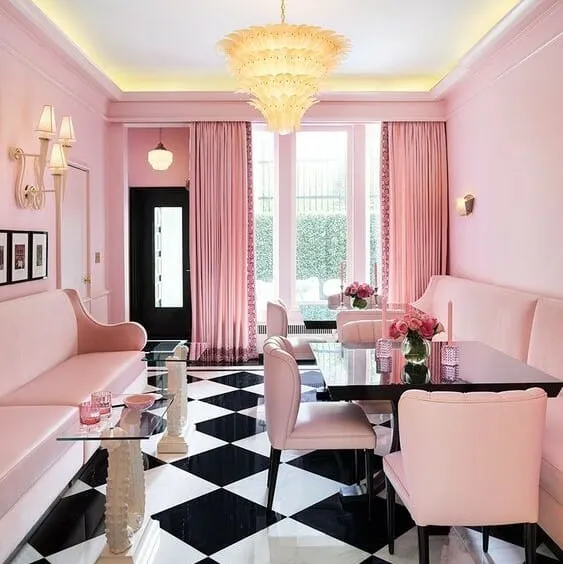 Art Deco Style Characteristics
Now it's time to talk about the main characteristics of Art Deco. Some highlights of this style that we already mentioned are the focus on usability and the use of geometric and fragmented forms. Therefore, this style emphasizes symmetry, layered shapes, line art, and metallic colors like gold.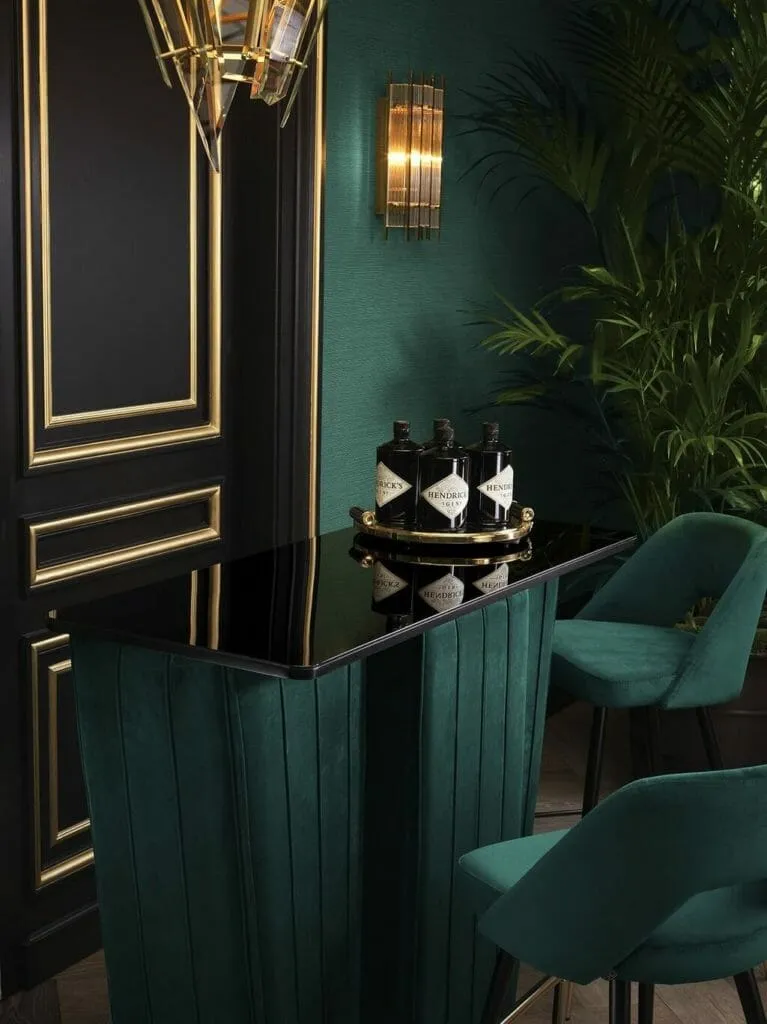 Art Deco in Interior Design
Art Deco style goes beyond interior design and influences other aspects such as fashion and car design. Embellishing a home with this style means embracing the history of the 20s and 30s. An Art Deco-inspired house presents a bold and powerful look with a touch of romance. To active this style, it's crucial to seek furniture and accessories that highlight the main characteristics of Art Deco, including zigzag patterns, triangular shapes, stylized wildlife, and chevron patterns, for example.
For an Art Deco-inspired home, another essential attention is to the material used in the interior. The most commons are upholstery fabrics for seating, stainless steel, marble, mirror, glass, and lacquer for furnishings and accessories.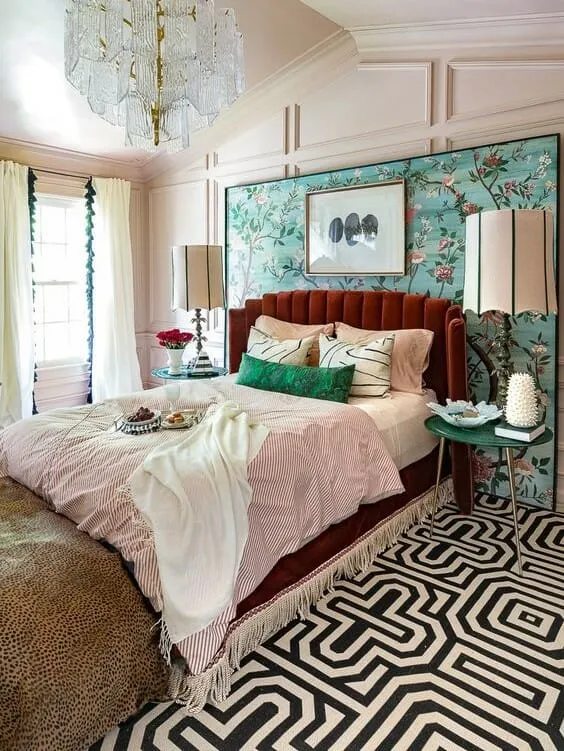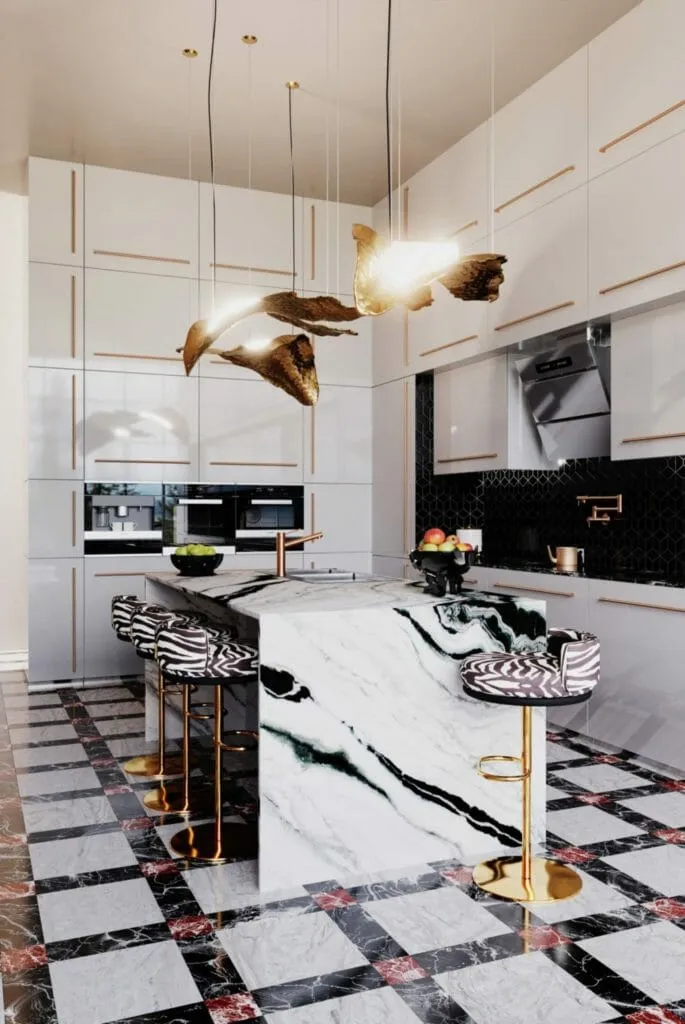 Memphis or Art Deco?
Now it's time to answer your question: Memphis or What Deco? What to Choose and Why? We have two notes for you. First, we would like to clarify that there is no correct answer for this query – it will depend on your style and which one of those fits your home and personality better. Second, there is no rule for home decor – so you can have more than one style in your residence (but try not to be overwhelmed with much information).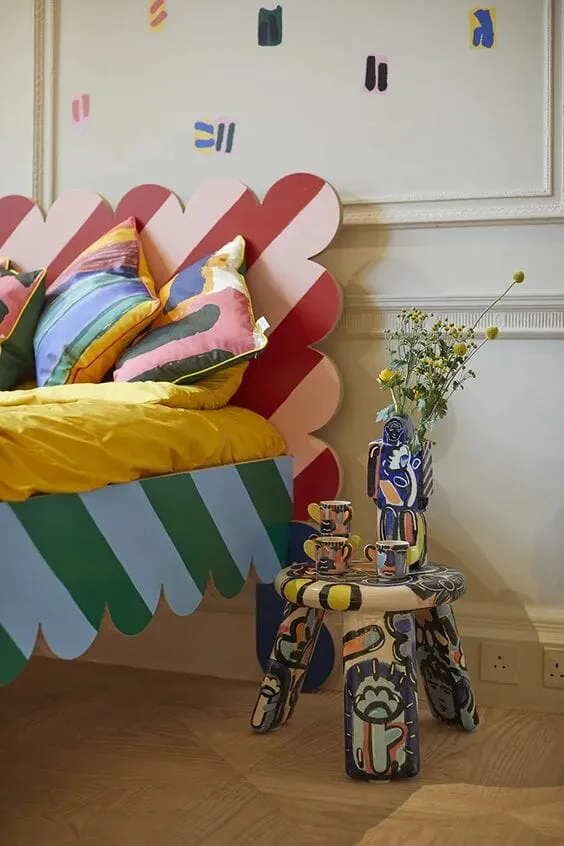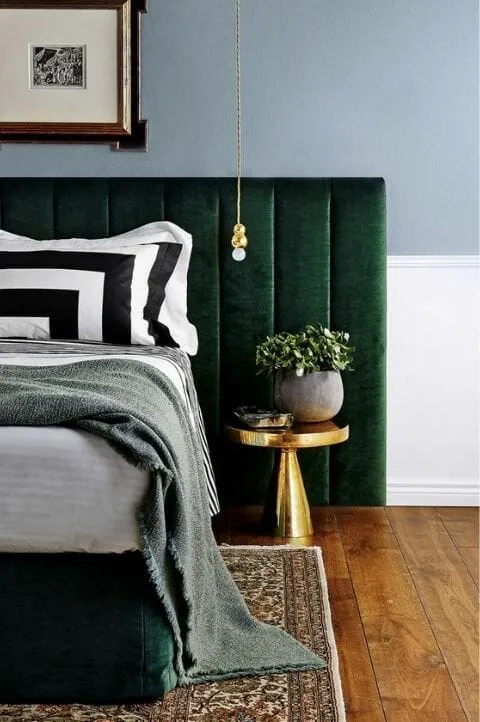 Memphis or Art Deco? As we notice in this article, both styles have bold forms and hint at cubism inspiration. One of the significant differences between those styles is that while Memphis started with a total focus on design, Art Deco was born with a focus on usability. Both are bold styles, but they have a different visual impact – Memphis has a modernist appeal, and Art Deco has a flair for romance. While Memphis highlights bright and vibrant colors, Art Deco features luminous colors and deep yellows, reds, greens, and pinks mixed with silver, black, and chrome.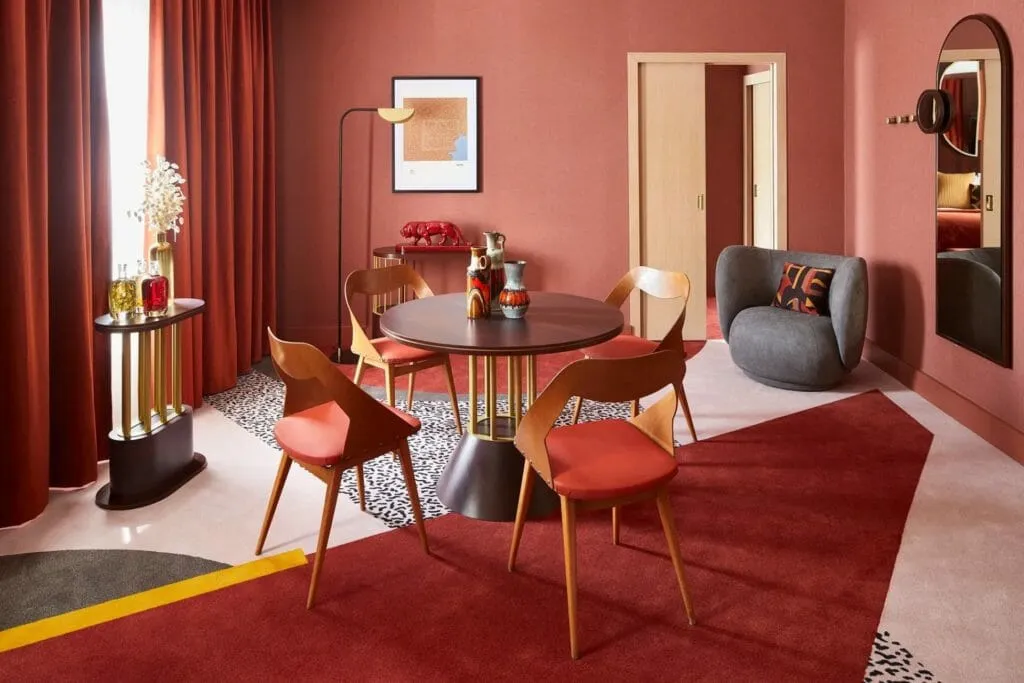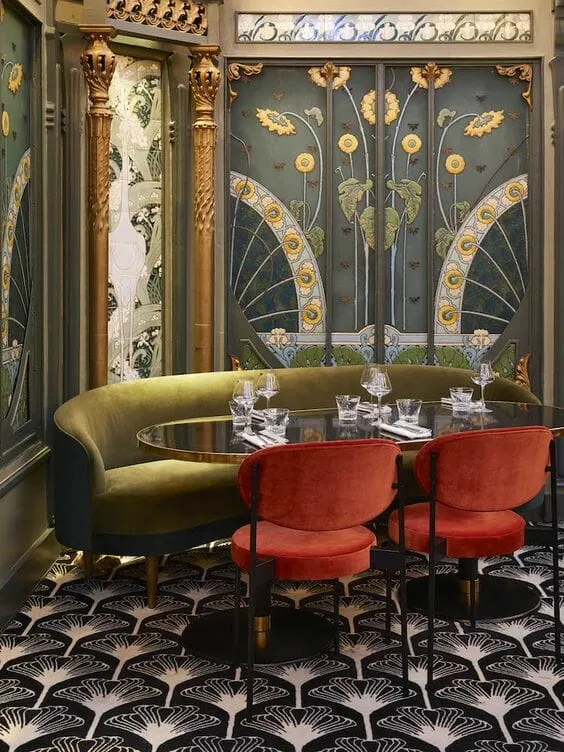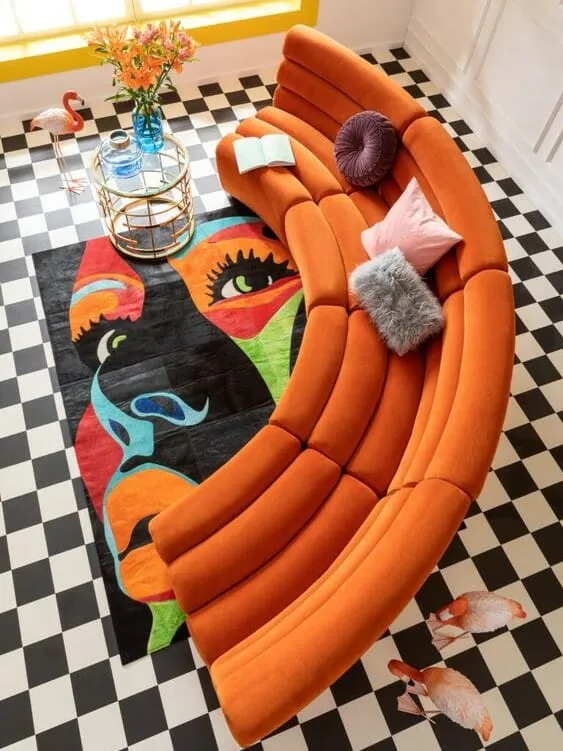 Guide to Find your Home Style
If you are still trying to figure out which style your matches home better, Memphis or Art Deco, take a look at this short guide to help you to decide:
1. Think about your style: look at your closet and favorite accessories; it may help you notice the colors, fabrics, and patterns that you must use; this can be a clue for your home decor.
2. Look for inspiration: an excellent way to find home decor inspiration is by looking for projects in magazines and on the internet, for example. You can select your favorite inspirations and figure out what they have in common. You can save them on a Pinterest board to better understand your style.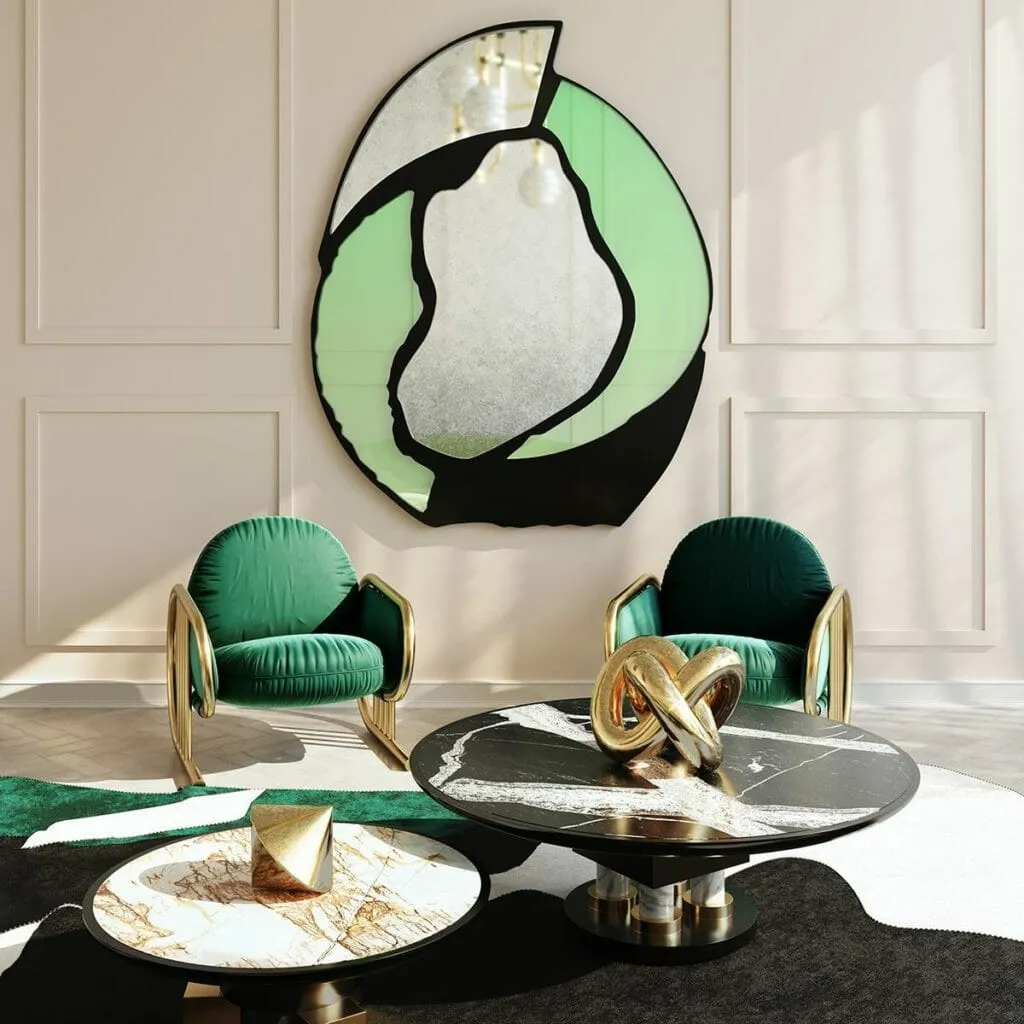 3. Analyze your home: your home interior should match your home style, so to help you to decide which style to go for: figure out which one of your choices should fit better in your place
4. Have fun: There is no rule for interior decor – feel free to change your mind about styles, rethink and discover the set that matches your style. Remember, your home is your refugee.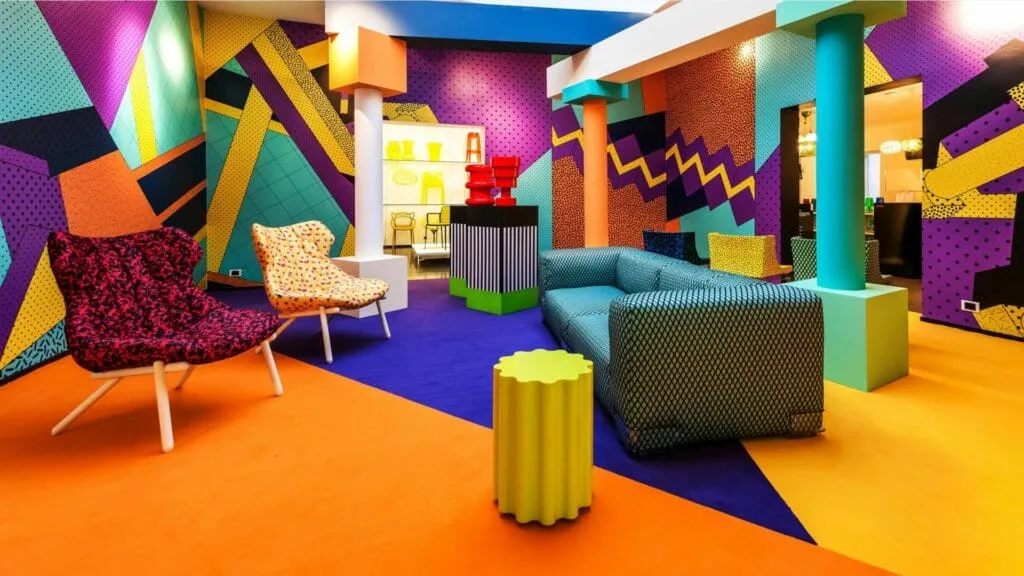 Memphis or Art Decor? No matter which one you choose, they are remarkable styles that mark a period and construct their story in the design and the home world – they still impact and are references for houses worldwide. If you like these styles, Tapis Studio has beautiful rugs that can match both, click here. Enjoy visiting our furniture brand Hommés Studio and discover stunning Memphis and Art deco-inspired pieces.