Rectangular rugs are outdated. Why is it?
Are our aesthetic conventions changing? Is it the way we think space? Or is the perception that homes, and the objects that inhabit them, are ever-evolving things?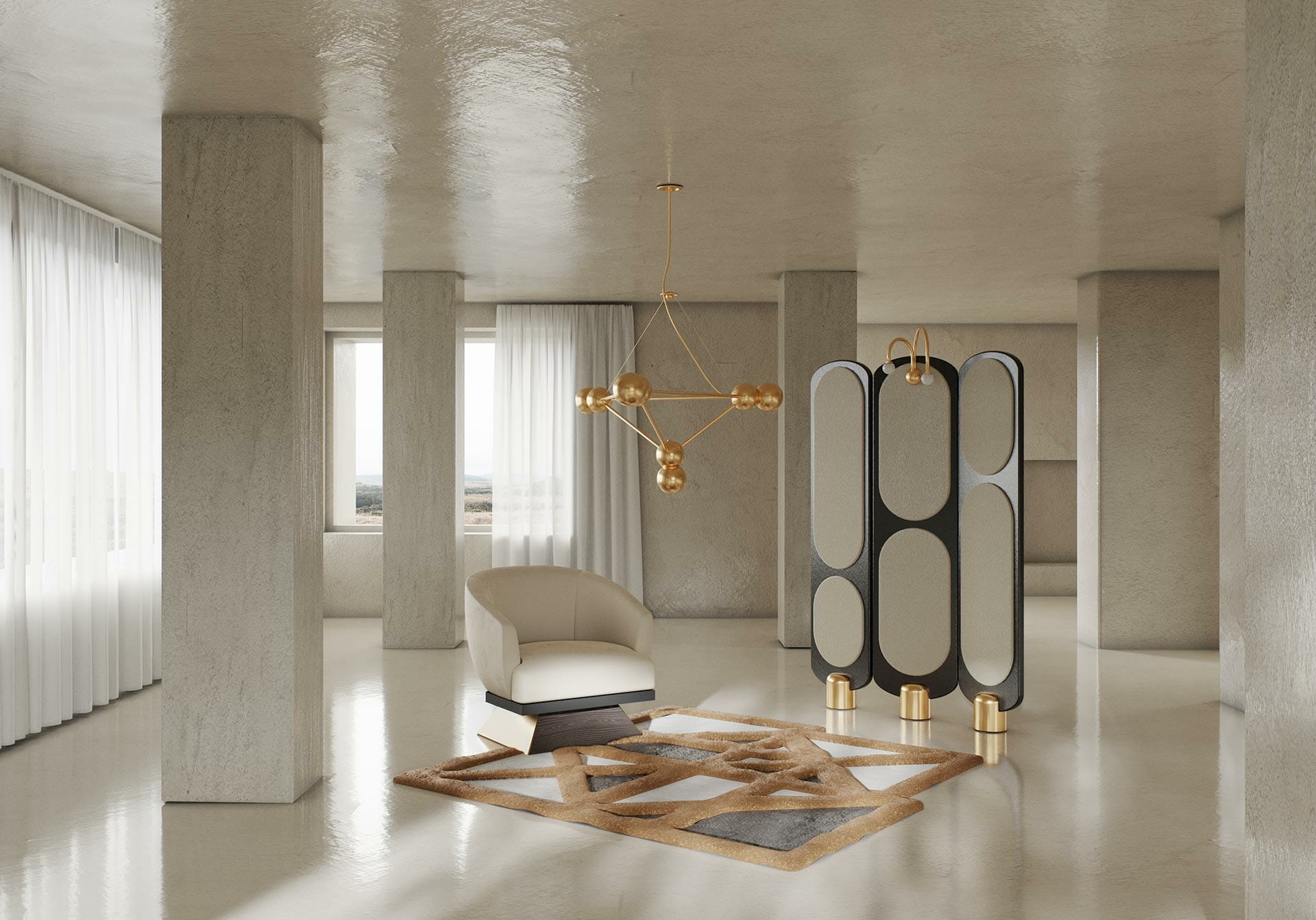 Rugs are essential to interior design. They offer comfort and visual appeal. Yet, their most amazing fixture is to delineate one area from another, especially in an open plan interior. However, it's not just the open plan spaces that can benefit from a considered arrangement of modern rugs. Any horizontal interior design layout can, since rugs are great options for transforming small rooms or multipurpose rooms into livable and dynamic spaces.

WHY ARE RECTANGULAR RUGS OBSOLETE?
First and foremost, most the rooms are rectangular or shaped square – juxtaposing forms adds dept and a sense of motion. In interior design, it is always better to combine different forms than to stick to a single shape.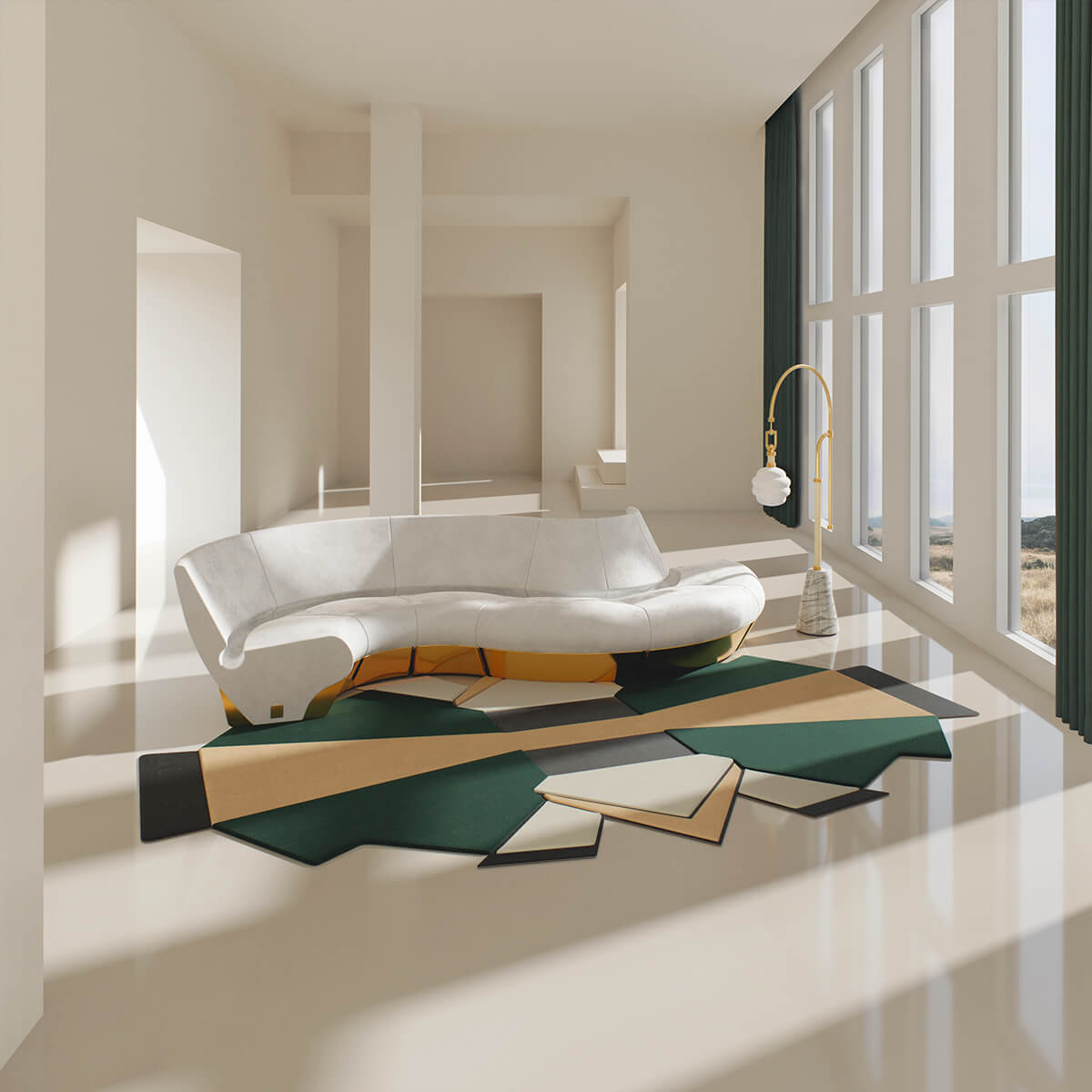 The furniture that sits on rugs is also changing. We want modern furnishings with spotless design, furnishings that blur the line between furniture and works of art.
Rectangular rugs are one of the most common shapes to use, but they're not the only shape available. Rooms gain liveness when round and organic shapes are added. Interior designers always look for breaking the rectangular rules as well as other design conventions. For this reason, every home becomes more fun, vibrant, textured, and unique.
WHAT RUGS ARE IN STYLE NOW?
If rectangular rugs are outdated, what rugs are in style now? Shaped rugs are trending on every interior design project. Rugs that are playful, colored, and textured. Rugs that resemble an artwork – a sculpture, perhaps an installation. In other words, rugs that don't look like an average throw rug.
Rugs that are in style now are round rugs, geometric rugs, graphic rugs, and abstract rugs – anything but rectangular rugs. Rugs that are a plush, intricate abstraction, are the match to a contemporary living room, a modern bedroom, a high-end kitchen, a well-appointed bathroom, or a breathtaking outdoor area.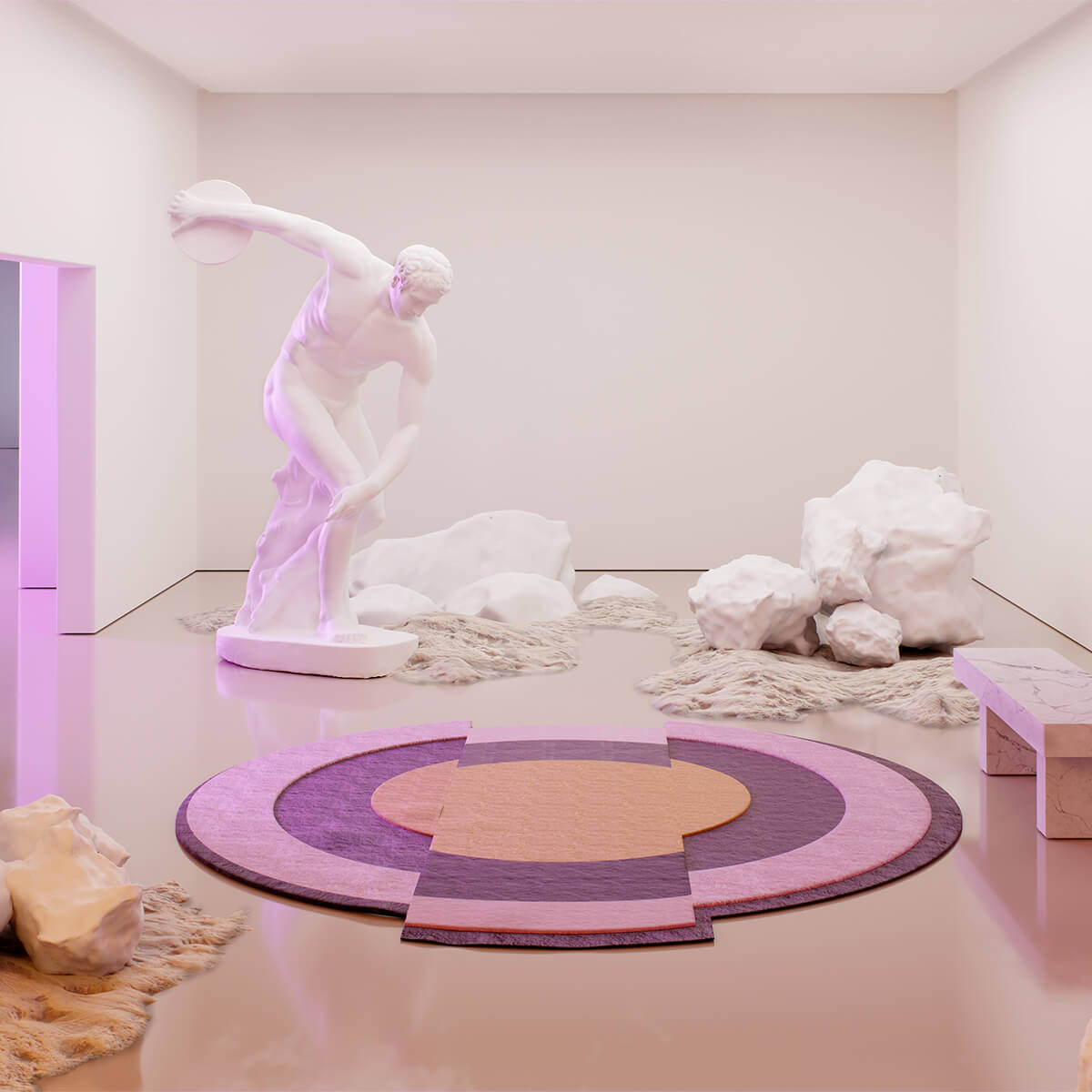 The rugs that are now trending are rugs that you must think of as works of art rather than textiles. And modern rugs that you'll rather hang on the wall instead of stepping on them.
TAPIS Studio by HOMMÉS Studio
TAPIS Studio is the new rug brand by HOMMÉS Studio.
TAPIS Studio is a vanguardist rug brand by HOMMÉS Studio. With an eye-catching design and versatile nature, TAPIS Studio rugs cover the needs of every room, every style, and everyone. Slowly crafted, TAPIS Studio rugs go very easy on the eye and nice and soft on the feet. Committed to working for a good today and a better tomorrow, each TAPIS Studio rug is an exceptional piece of artistry. Meant to last a lifetime, TAPIS Studio will always be the best option to embellish slow homes.