Dynamic Shapes – A Collection Of Geometric Rugs That Alter The Perception Of Space With An Audacious Movement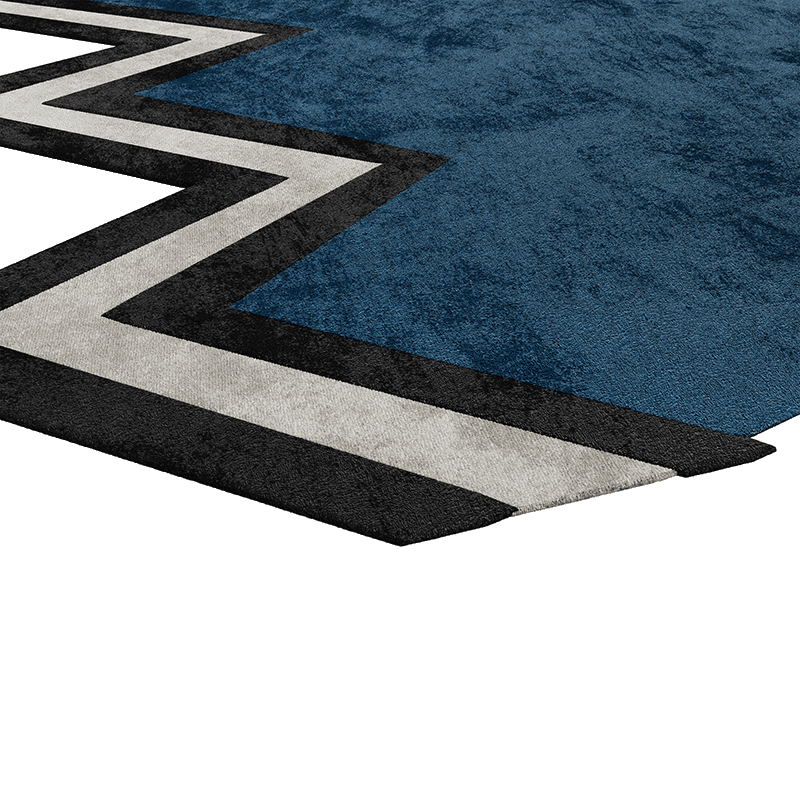 Hommés Studio new rug collection injects the energy and optimism that every room needs. Memphis Milano inspires this collection of geometric rugs. Therefore, Dynamic Shapes is colors, sleek lines, vibrancy, electricity, and provocation. This collection of Memphis style rugs offers more colors, more patterns, more prints, and more mix and match.

Hommés Studio's geometric rugs with Dynamic Shapes coordinate the room, resize objects, and alter your perception of space.

Everything comes to life. Once a room full of inanimate objects becomes a motion wave.

JAXON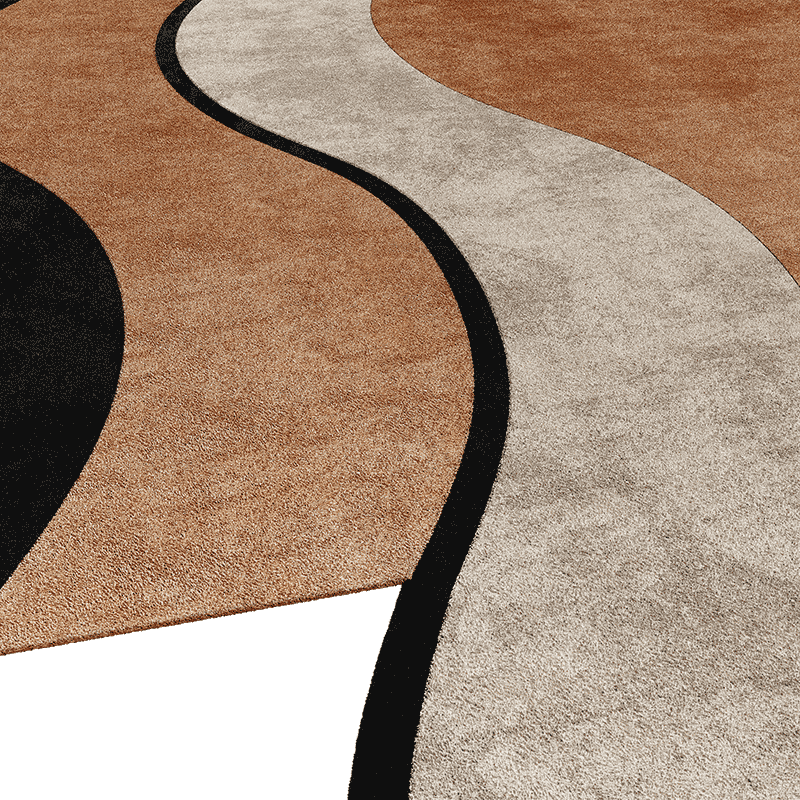 Jaxon rug is irreverent and funny. This Memphis style geometric rug brings back the rebellious attitude within Memphis Design Movement.
Jaxon rug is a geometric rug with an unconventional curvy shape. But Jaxon is also the perfect modern rug to add flow and dynamism to your interior design project.
KOLB
Kolb rug is a modern rug that will make the room tremble.
Kolb is a lavish oval rug with Memphis Milano inspiration. You can use Kolb to create depth in a large room, or simply to spice it up.
Retangular rugs are king, that's exactly what makes Kolb oval rug so special.
AHRON
Ahron rug is the epitome of geometrical rugs. The modern rug displays sleek geometrical lines. Ahron demands to be the focal point of the room so it can be properly adored.
Ahron is highly graphic and visually hypnotic. Due to its shape, this geometrical rug is perfect for enlarging a small room or merging two distinctive areas in an open space.
VÉTIVER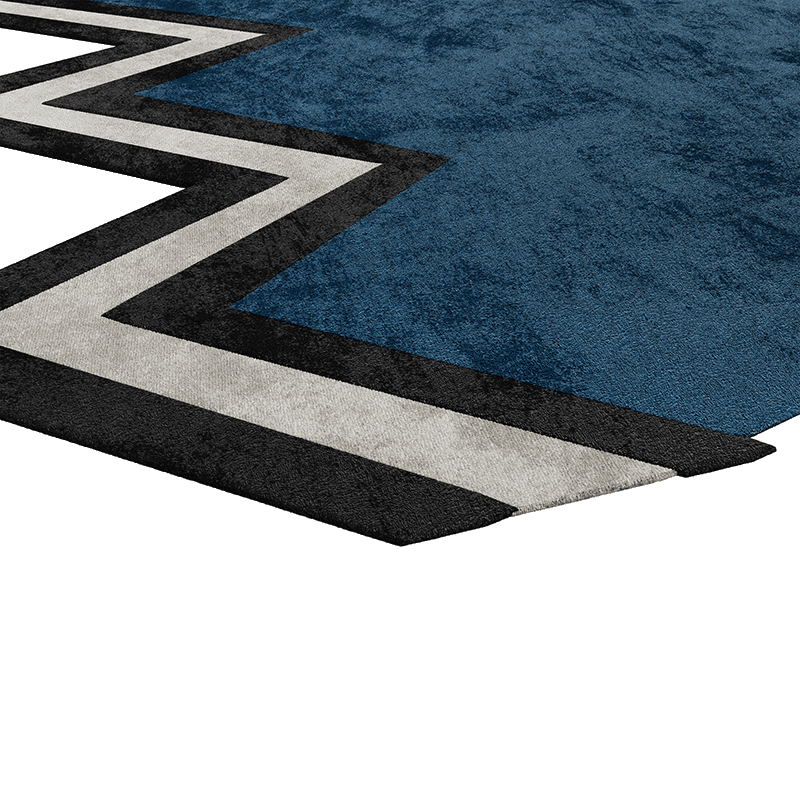 Vétiver rug is very charismatic. It has an unforgettable geometrical shape. Therefore Vétiver blue geometrical rug was made for the spotlights.
A modern rug with a Memphis design like Vétiver can define an area with style and elegance. Thus, it is the perfect geometrical rug for a hotel lobby or for an interior design project that can handle it.
If you're in love with Dynamic Shapes, discover our shaped collection:
Are you looking for a way to glam up your home? Discover our brand catalog and find incredible rugs that can elevate any home decor. Click here to download.