Nicole Hollis is recognized for creating timeless interiors that lift the human spirit. Be inspired by projects that make this AD 100 list professional an expert in good taste and luxury design.
This will certainly not be the first time that the interior designer's name will appear here. Member of the select list of AD 100 2023, the professional brings awards and admirers for the quality and innovation of her projects. Check out more details about some of her latest work below!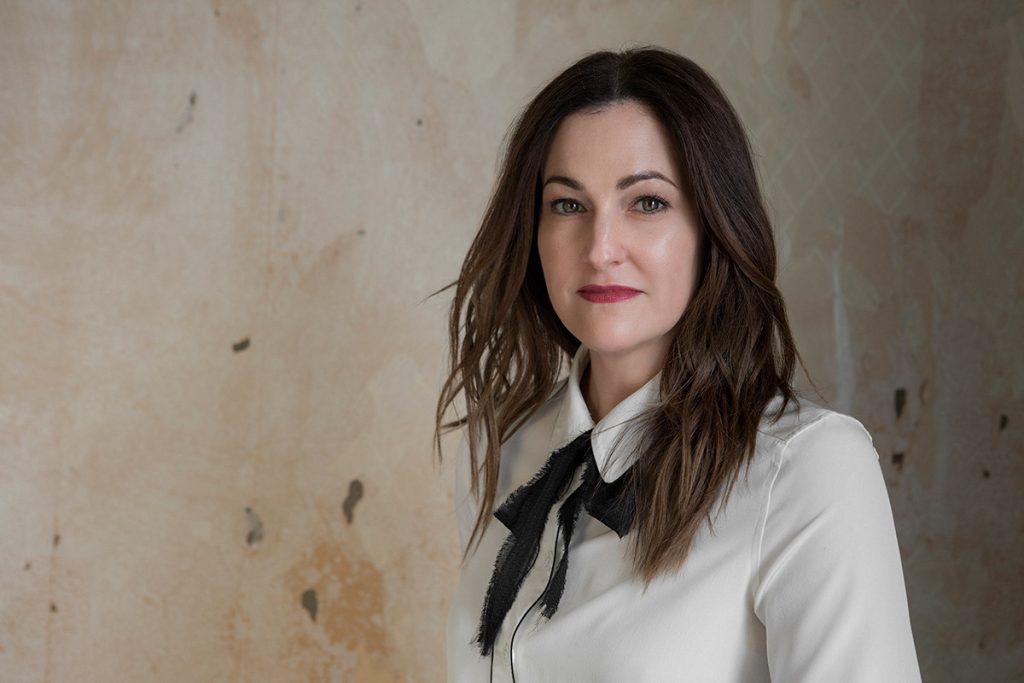 The Irreverent Design Style of Nicole Hollis
Nicole Hollis is a renowned interior designer who has made a name for herself with her unique approach to interior design. Based in San Francisco, California, her Studio has worked on a wide range of projects, from residential to hospitality, and her portfolio showcases her ability to seamlessly blend different styles, textures, and colors to create a cohesive and inspiring look.
In fact, the designer is known for creating timeless, elegant interiors that uplift the human spirit. Her style is best described as "boldly spare," with a focus on form, light, and shadow, and her work may incorporate elements of minimalism – but it is never rigid! Instead, Hollis creates ultra-modern designs that are warm, welcoming, and inviting.
The Balance Between Modern and Dramatic Elements
One of Hollis' key design principles is to use custom-made accents that reflect the spirit of collaboration. This means that she works closely with her clients to create spaces that are tailored to their needs and preferences. As a good lover of color and ultra-modern designs, she is also not afraid to experiment with different textures and finishes – creating spaces that are both visually stunning and tactile.
Thus, one of the main characteristics of Nicole Hollis' design style is her use of neutral colors, such as white, beige, and gray. This allows more dramatic elements, such as bold artwork or statement furniture pieces, to stand out and create a sense of balance and harmony within the space. A real delight for the eyes!
It also draws inspiration from the local culture and atmosphere, incorporating elements of the local landscape, art and surrounding architecture to create an authentic connection between the space and its surroundings.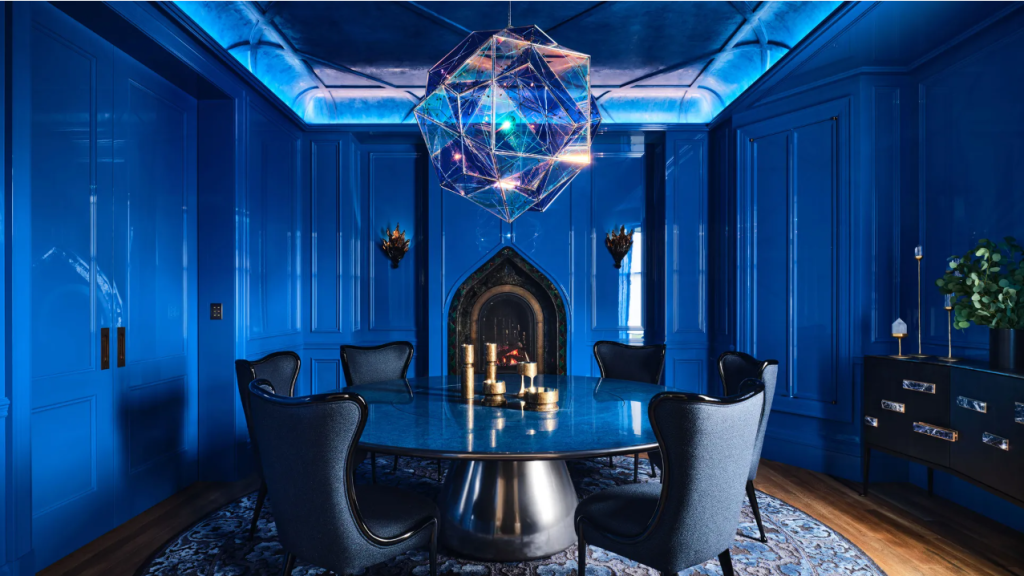 AD100 Ultra-Modern Designs Projects:
Below are some impressive examples of modern interior design done by Nicole Hollis. Her ability to create elegant and functional spaces that reflect her clients' individuality is what sets her apart from others in the field. Her use of natural materials, muted color palettes, and minimalist design elements create spaces that are timeless and sophisticated.
Haight-Ashbury, CA
Nicole Hollis's design for a Haight-Ashbury residence in San Francisco is an excellent example of how she combines modernity with a touch of traditionalism. The project involved a complete overhaul of the home's interior spaces, including the kitchen, living area, and bedrooms. The result is a space that is chic, refined, and luxurious.
This is another example of ultra-modern design projects designed by Nicole Hollis. The mansion is full of colors, rock references, and Morocco vibes, and it is a testament to Hollis's ability to create homes that reflect her clients' maximalist personalities and desires. The project was a challenging one for the designer, as she had to step out of her comfort zone and create a home that could fulfill her client's dreams.
The kitchen, for example, features a minimalist design with sleek cabinetry, white marble countertops, and a black range hood. The living area, on the other hand, boasts a warm and inviting atmosphere, thanks to the use of natural materials like wood and stone. The bedrooms are equally stunning, with plush bedding, custom lighting, and art pieces that add to the ambiance.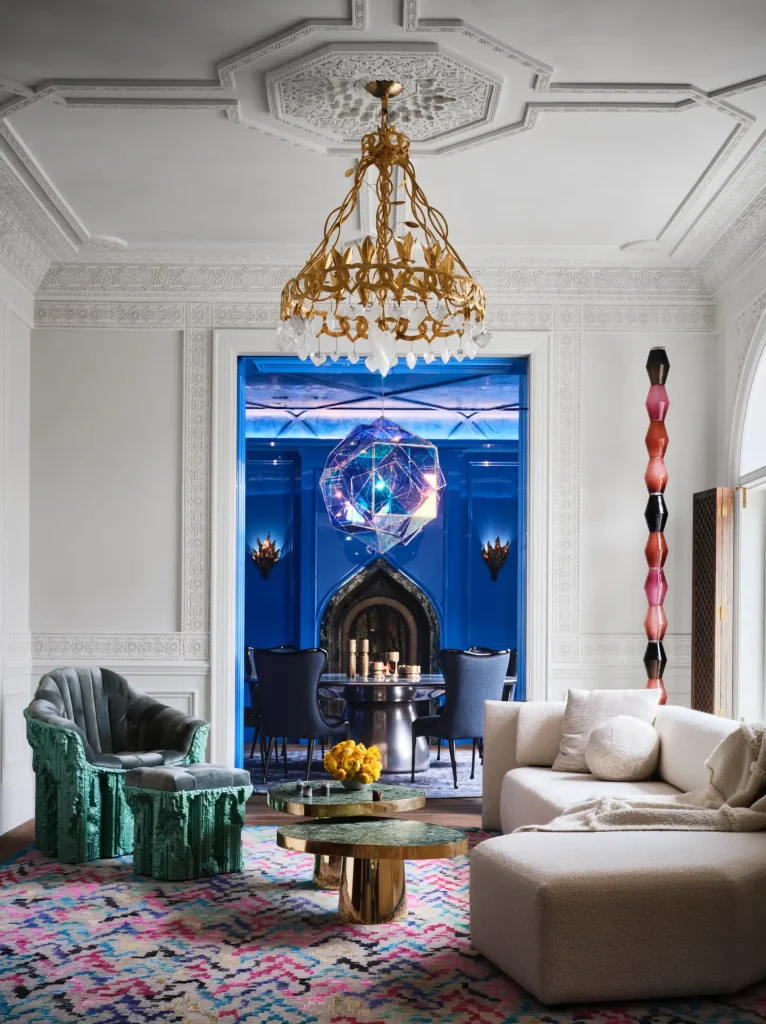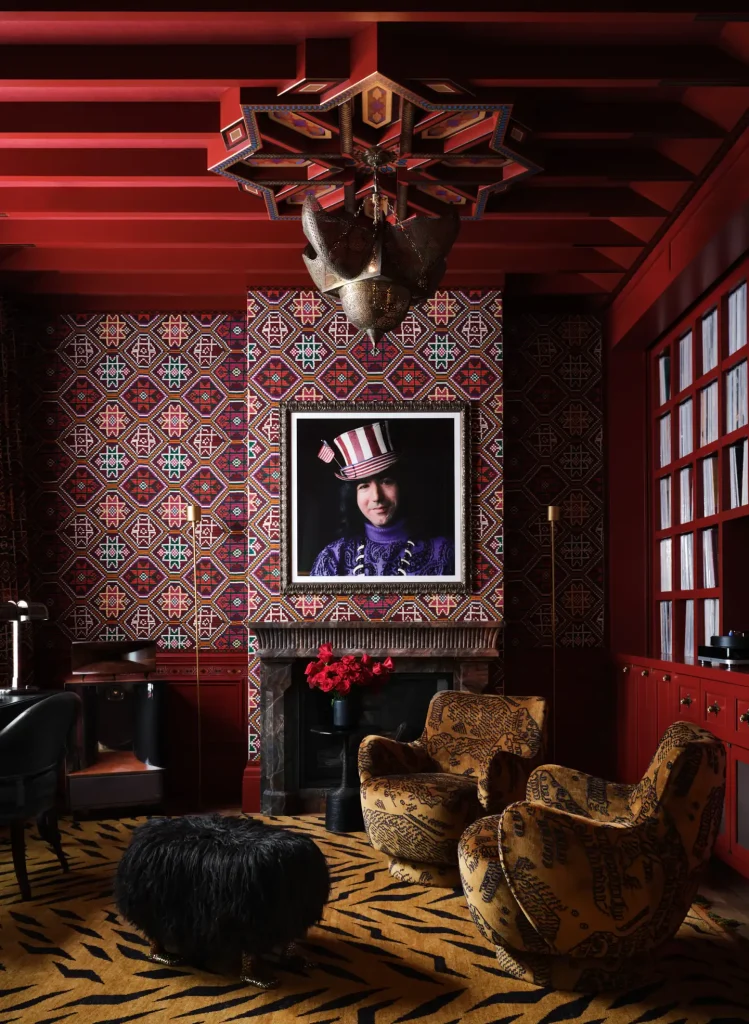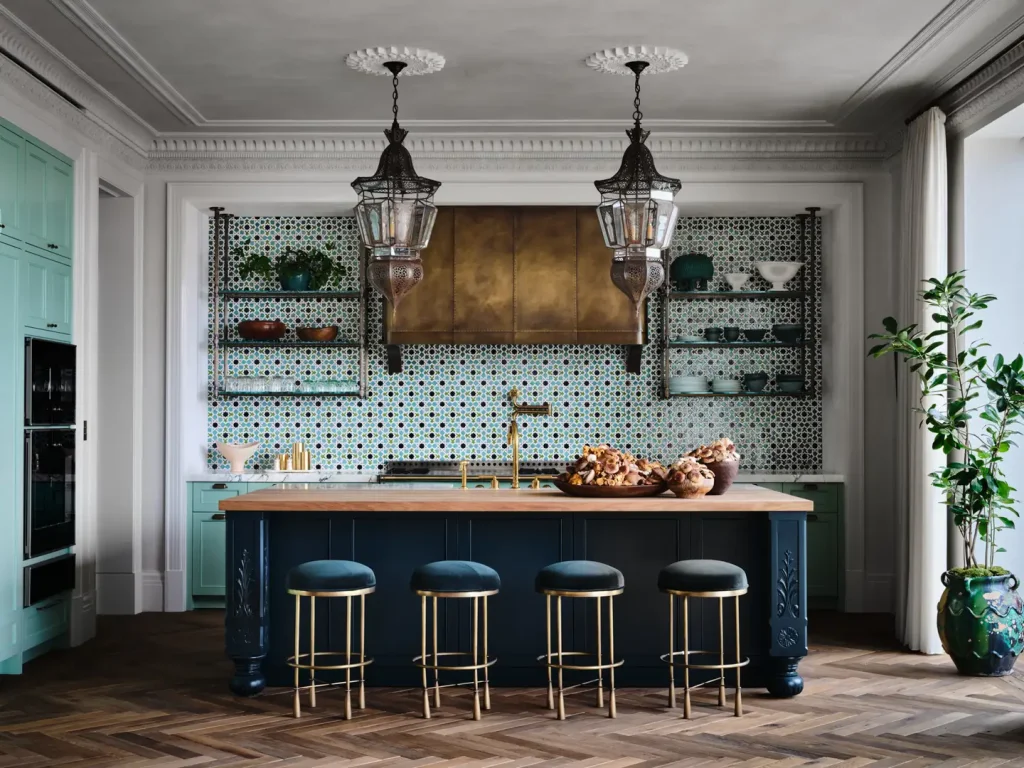 Presidio Heights, CA
Another one of Hollis's projects in San Francisco is a Presidio Heights home that underwent a complete renovation. The result is an ultra-modern space that is both sophisticated and functional. The design features a mix of textures and materials, such as leather, wood, and steel, that create a balanced and refined atmosphere.
The living room, for example, features a custom leather sofa and chairs, a walnut coffee table, and an oversized rug that adds a touch of warmth. The kitchen is equally impressive, with a sleek design that features white cabinetry, stainless steel appliances, and a marble countertop. The dining area is also worth noting, with a custom-designed table that can seat up to ten people.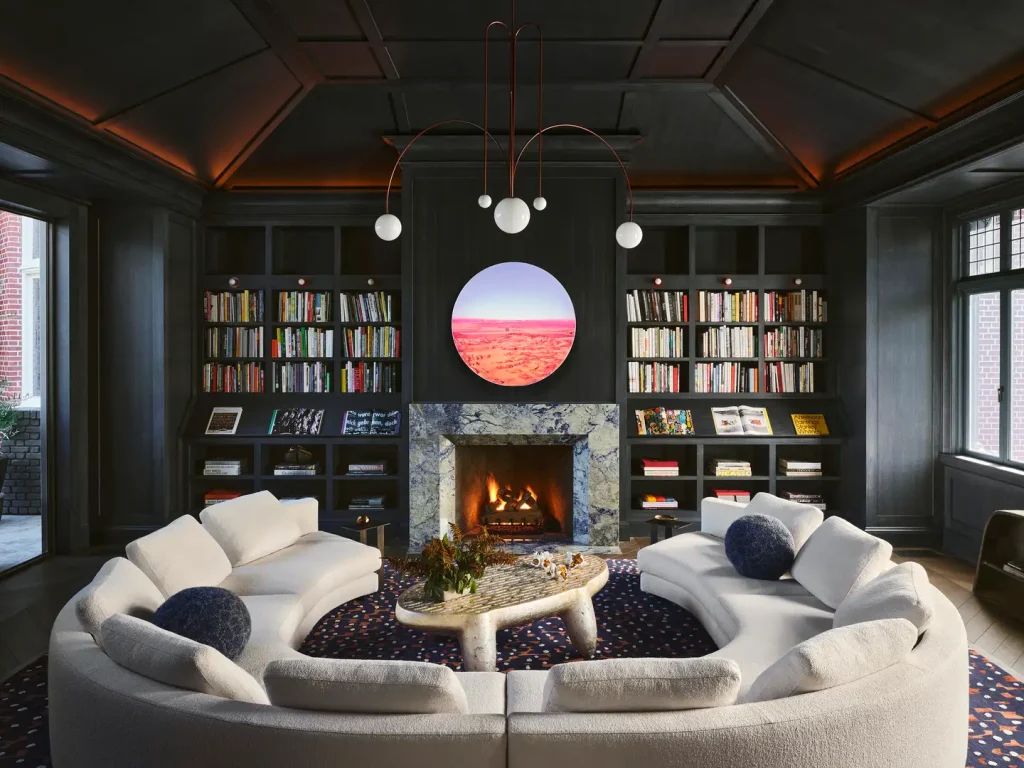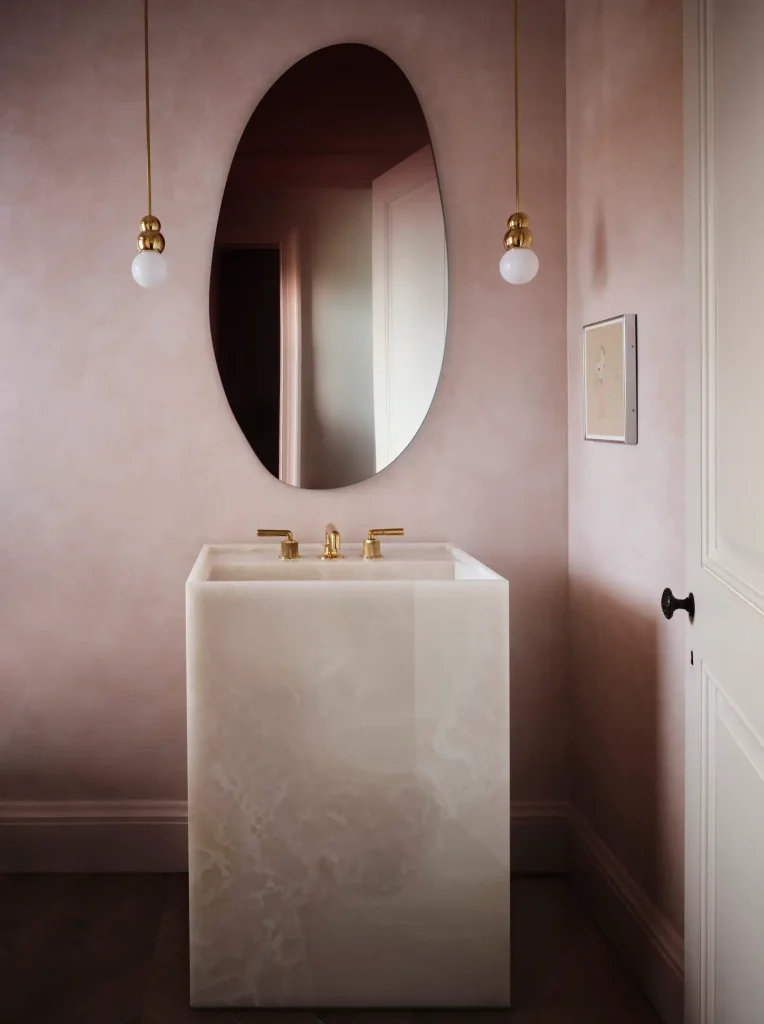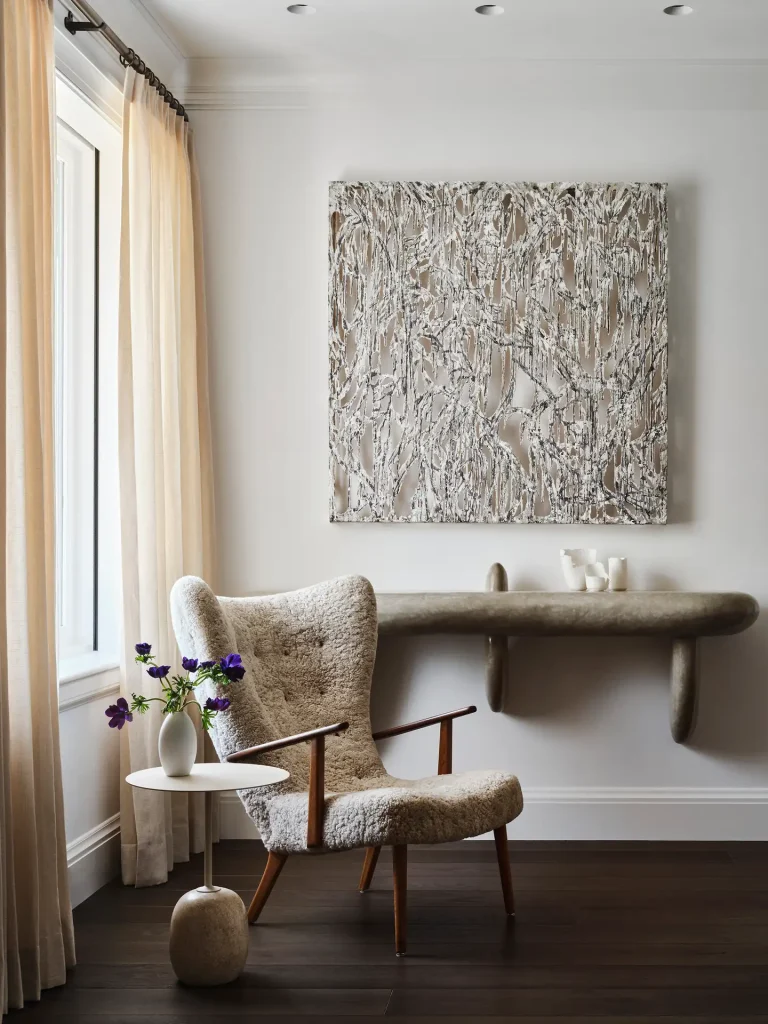 Russian Hill Townhouse, CA
Hollis's design for a Russian Hill townhouse in San Francisco is a masterclass in ultra-modern designs. The space features a minimalist aesthetic with a muted color palette that creates a serene and peaceful atmosphere. The design incorporates natural materials like wood and stone to add warmth and texture to the space.
The living area is a perfect example of how Hollis creates a functional yet elegant space. The room features a custom-built sectional sofa, a wool rug, and a sleek coffee table. The bedroom is equally stunning, with custom bedding and a plush headboard that adds a touch of luxury to the space.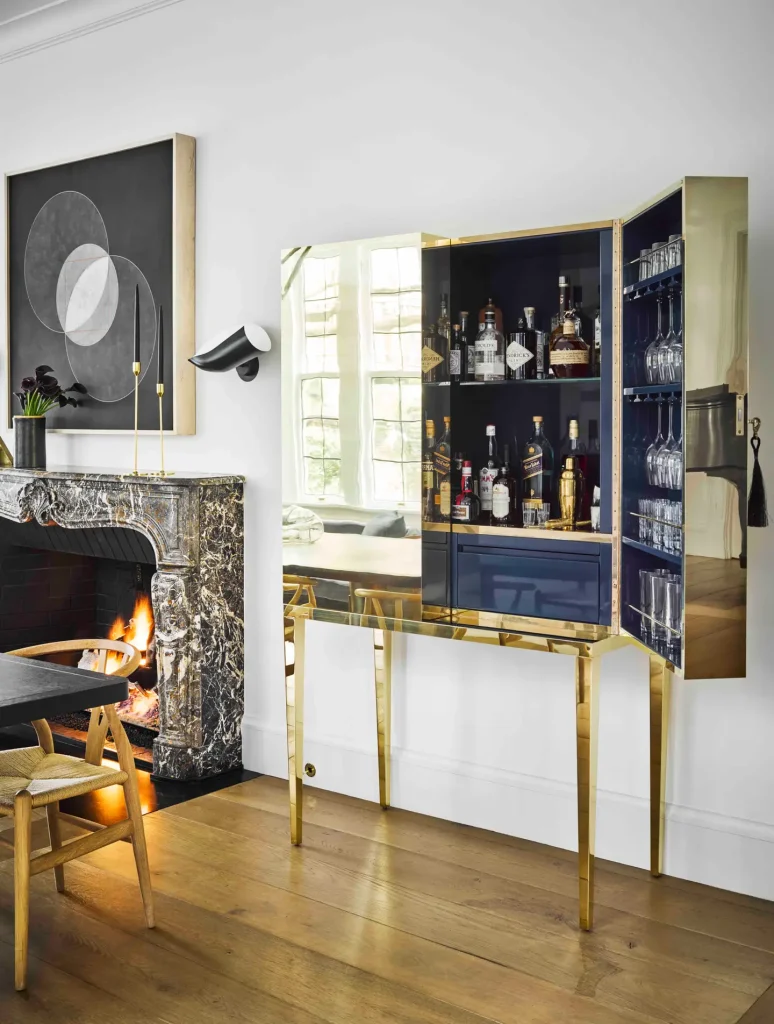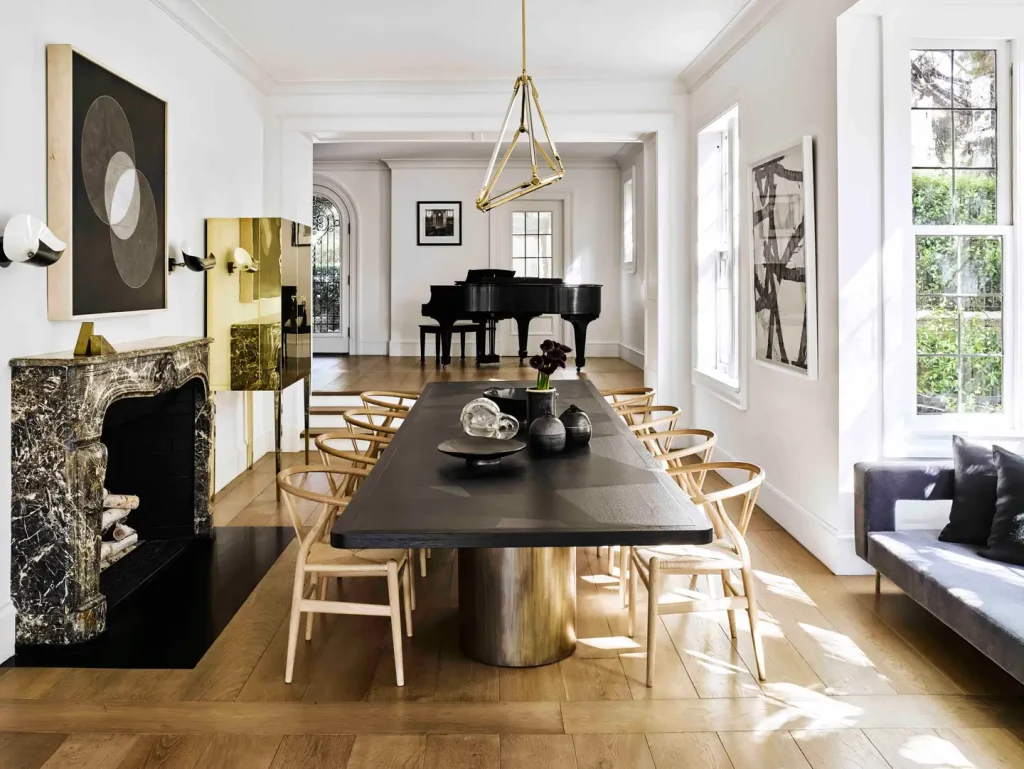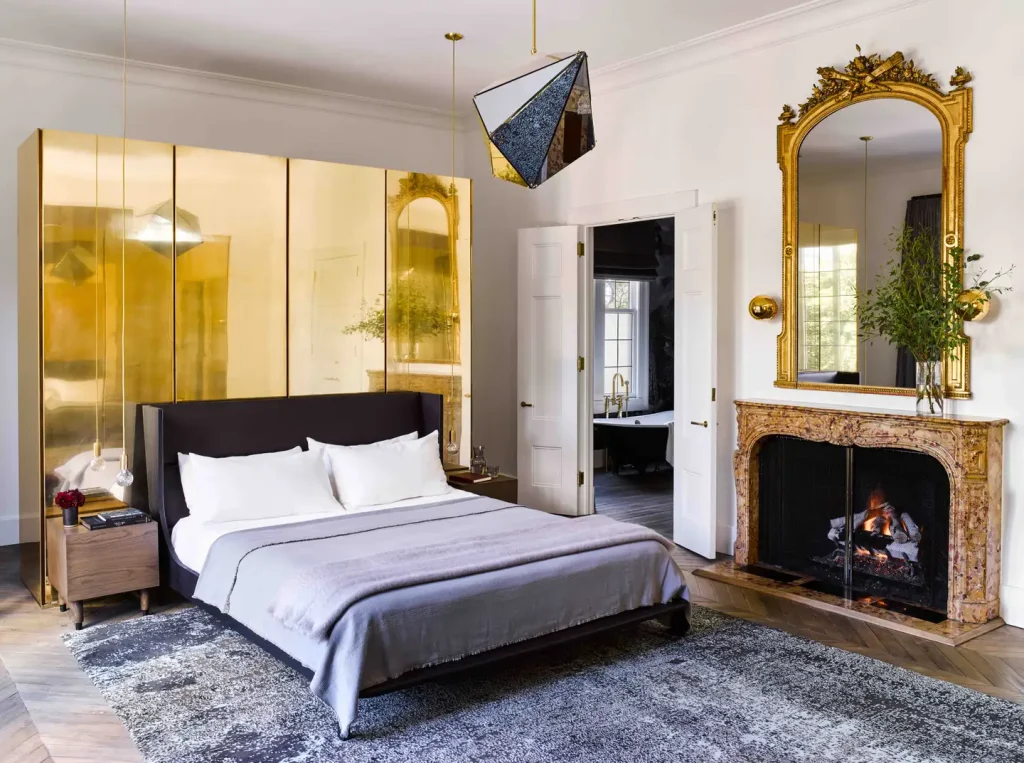 Sausalito, CA
Lastly, the project design by Nicole Hollis for a Sausalito home is a showcase of her ability to create a harmonious relationship between the interior and exterior spaces. The design features floor-to-ceiling windows that offer stunning views of the San Francisco Bay, while also allowing natural light to flood the space.
The living area is designed to maximize the views, with a minimalist design that features a custom sectional sofa, a low coffee table, and an oversized area rug. The kitchen is equally impressive, with sleek white cabinetry, a marble countertop, and stainless steel appliances. The bedroom features a custom-designed bed, an oversized headboard, and a neutral color palette that creates a calming atmosphere.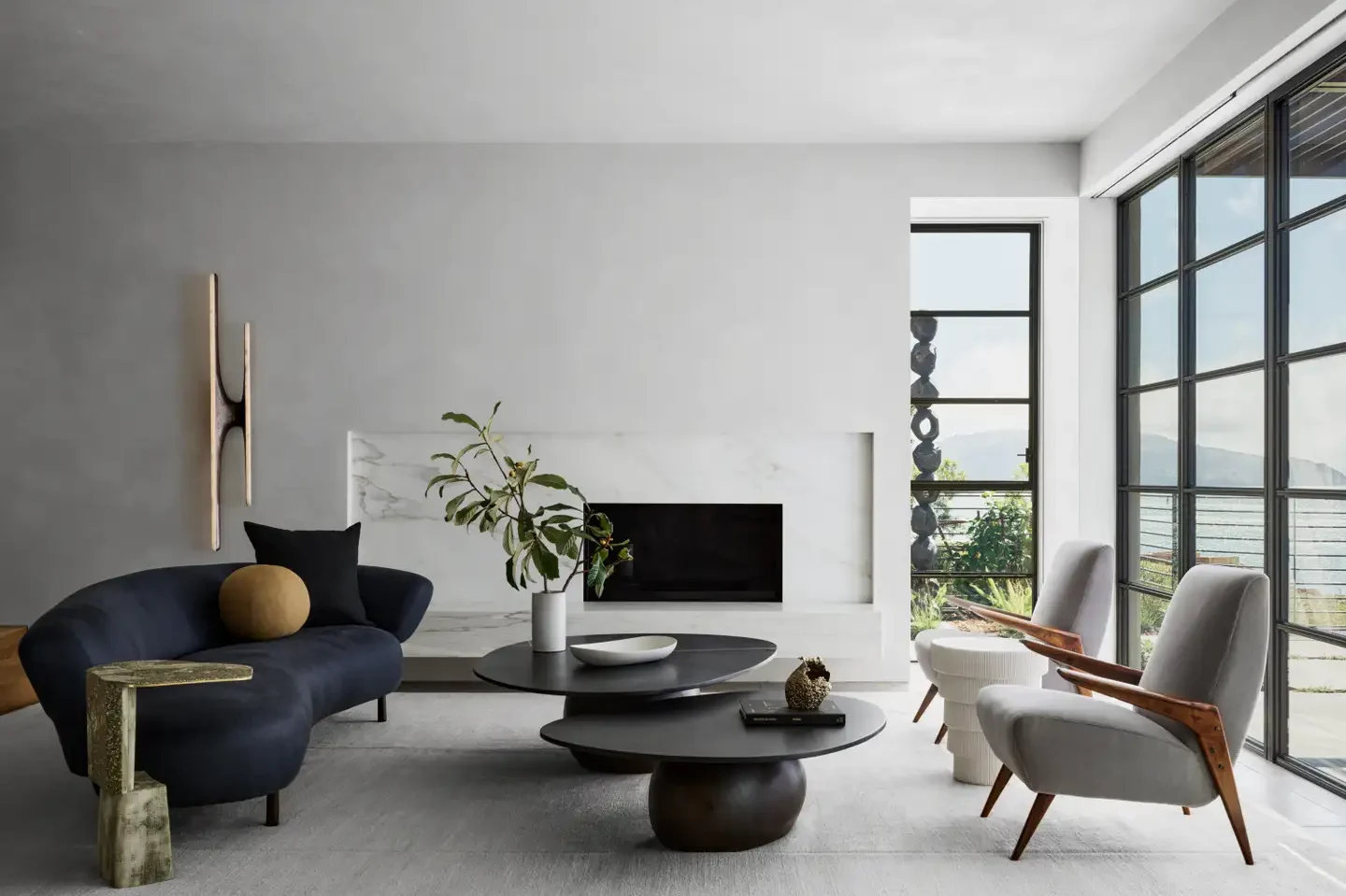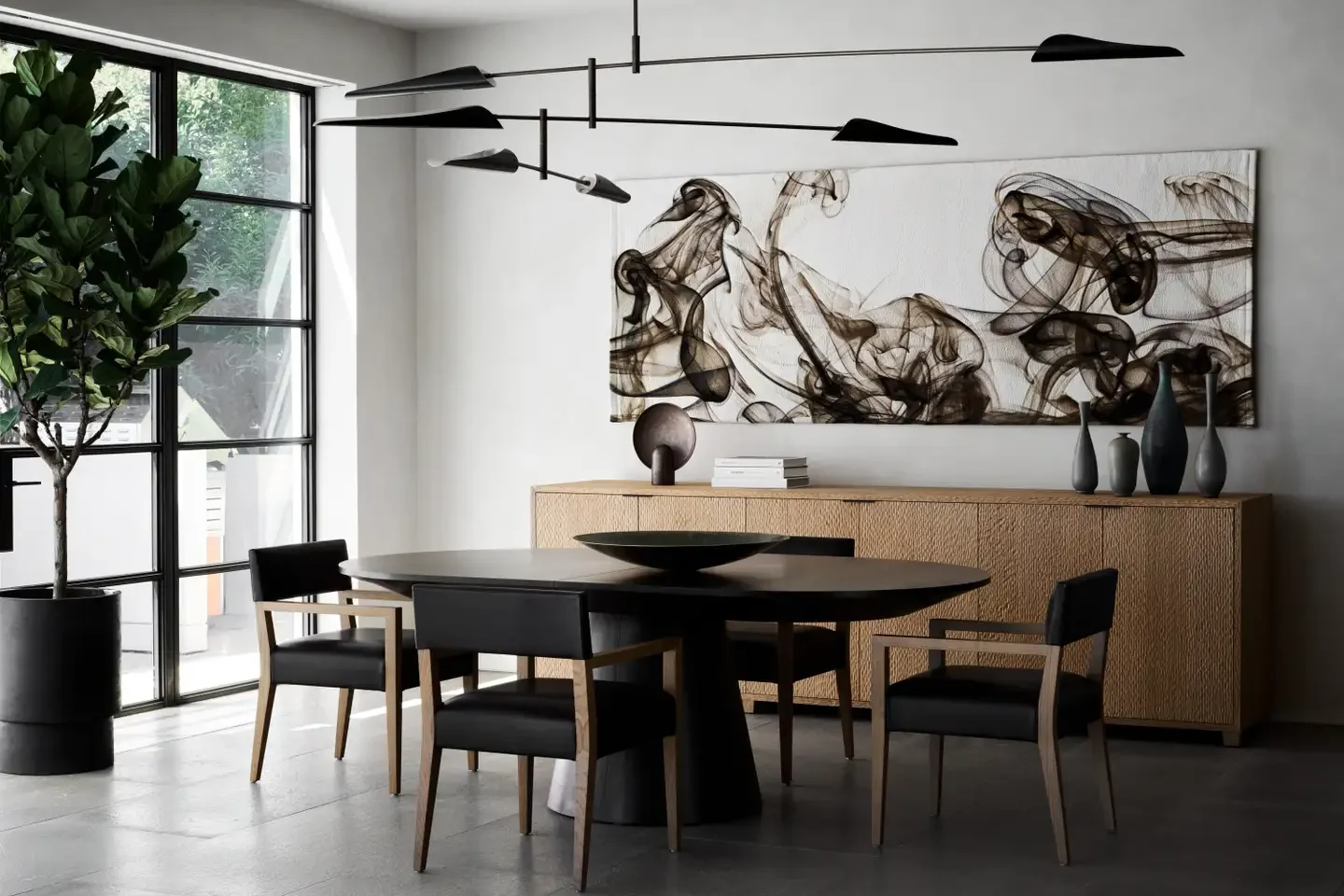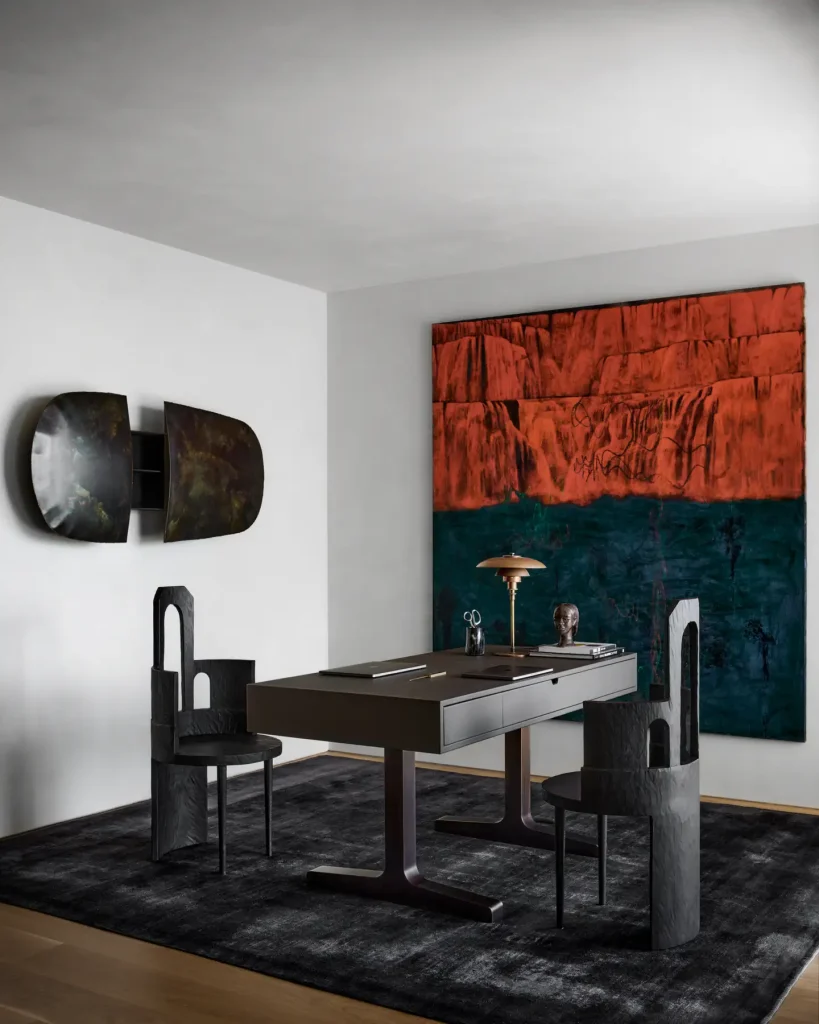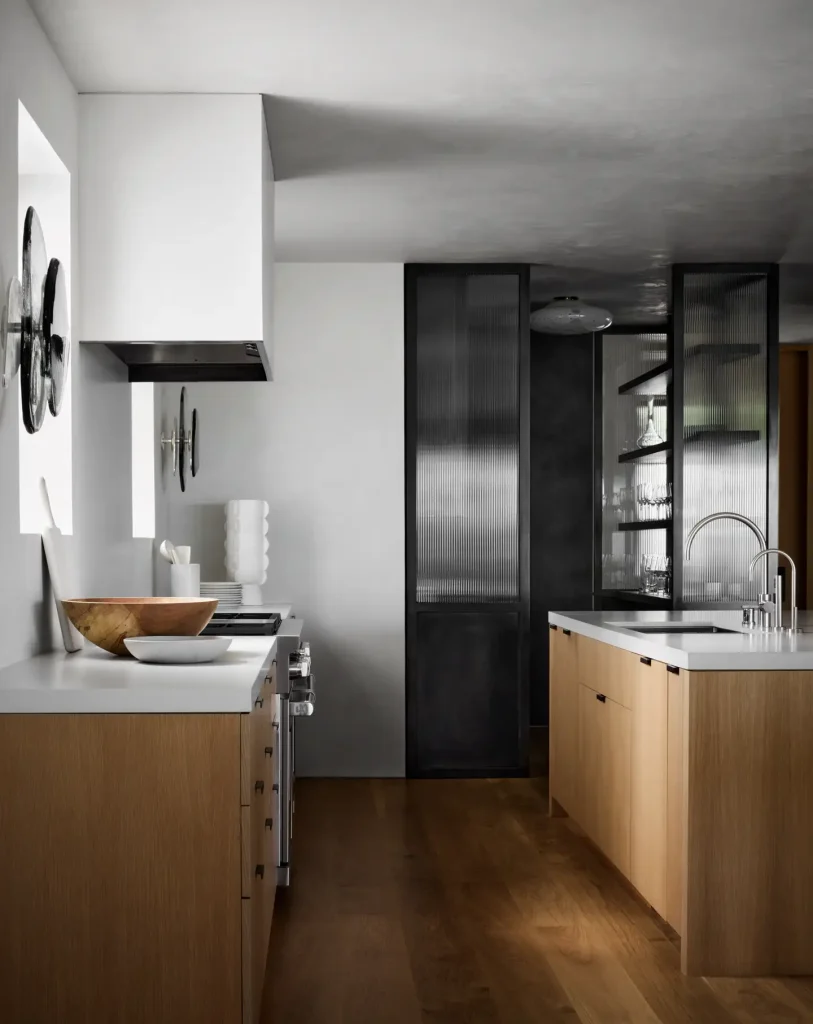 We hope you enjoyed the talent of this interior designer who has a unique approach to ultra-modern designs. Her style is boldly spare, with a focus on form, light and shadow.
Take the opportunity to also learn about other spaces as warm, inviting, and timeless as these on the TAPIS Studio project page. Check out custom environments with the use of high end materials to create spaces that reflect the needs and preferences of each professional.