Lenny Kravitz started Kravitz Design as a creative visionary studio with a distinct focus on interiors, industrial design branding, and graphic design.
Lenny Kravitz, a legendary singer and rock star, established Kravitz Design to bring his passion and individuality to a wide range of beautiful residences and hospitality projects throughout the world, each one expertly incorporated into the site and context of its location.
Every piece Kravitz Design creates possesses a deep elegance thanks to the application of a casual and natural sense of style. Unique sense of style that draws from experiences and inspirations from throughout the world, including Picasso and Zulu shield graphics as well as Paris and the Bahamas. The Kravitz way of life is influenced by music, culture, fashion, and design.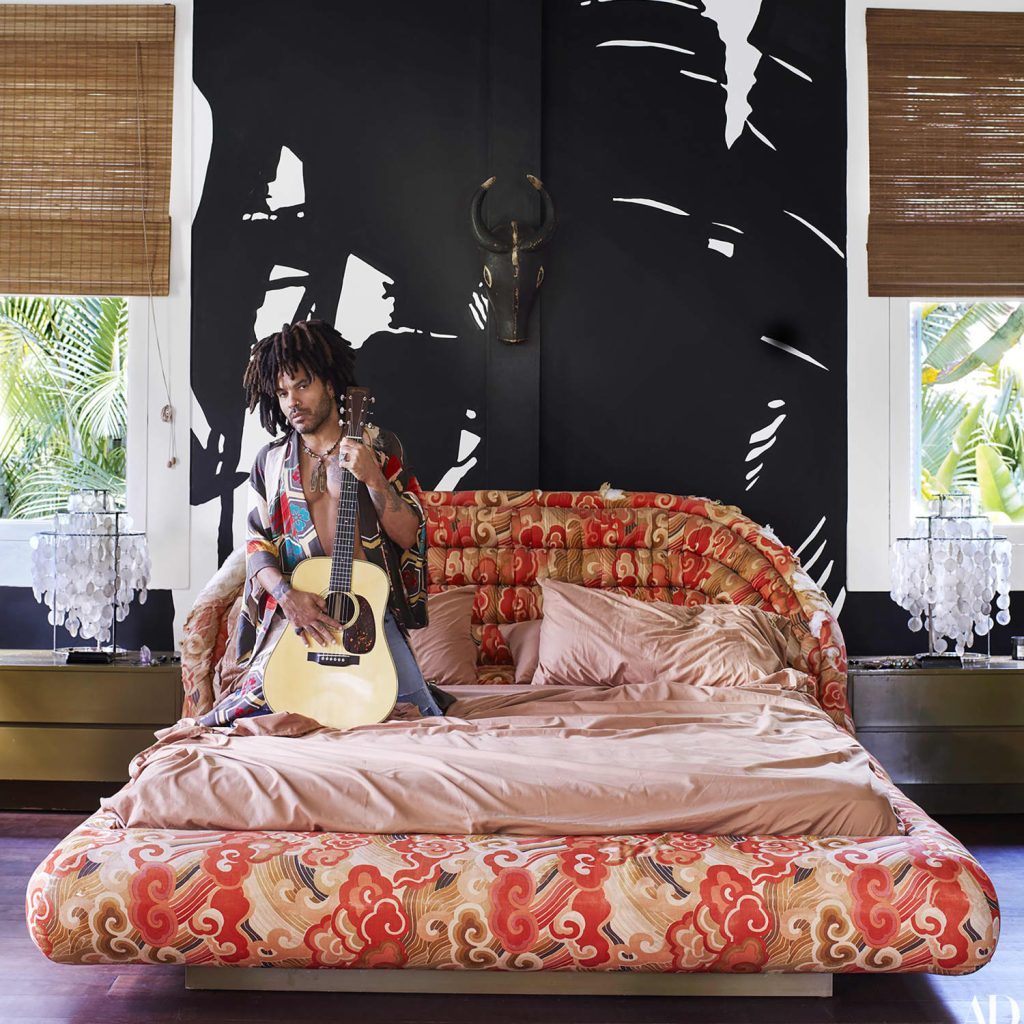 1. Fazenda São Tome
The continuous reconstruction of an 18th-century Brazilian coffee estate outside of Rio de Janeiro is one of his most intriguing personal projects. started while he was on tour. The brief journey into Eden developed a personality of its own. One day quickly became a week, and a week quickly became a month.
Kravitz turned some of the farmhouses and barns on the 1,000-acre estate into guest quarters, a gym, a poolhouse, and a recording studio. The property is made up of a real town of 19th-century Portuguese colonial-style farmhouses and outbuildings.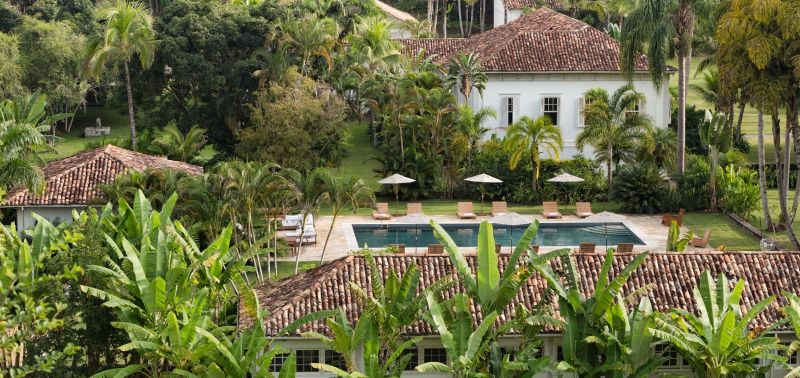 Classic Brazilian tiles, as well as other regional flourishes, give attention to the location. The furniture was designed by Brazilian masters on the orders of Oscar Niemeyer, Sergio Rodrigues, and Jorge Zalszupin. Kravitz design incorporated a variety of midcentury furnishings—including works by Warren Platner and Eero Saarinen—along with custom pieces from his own design studio and dazzling touches like vintage Paco Rabanne wall hangings and a Kawai clear-acrylic grand piano in his customary extravagant style.
2. Nº 75 Kenmare
A collection of thirty-eight condos with a distinctively modern design makes up No75 Kenmare. In order to achieve a sophisticated New York ambiance that balances uptown elegance and downtown edge, Kravitz Design built distinct public and private spaces by merging raw and highly tactile features with polished conveniences.
Kravitz design used organic materials and graphic prints is pervasive in all of his creations. Yet he was inspired by a feeling—his desire—when designing the interiors of the apartments, the lobby, and the building's facilities.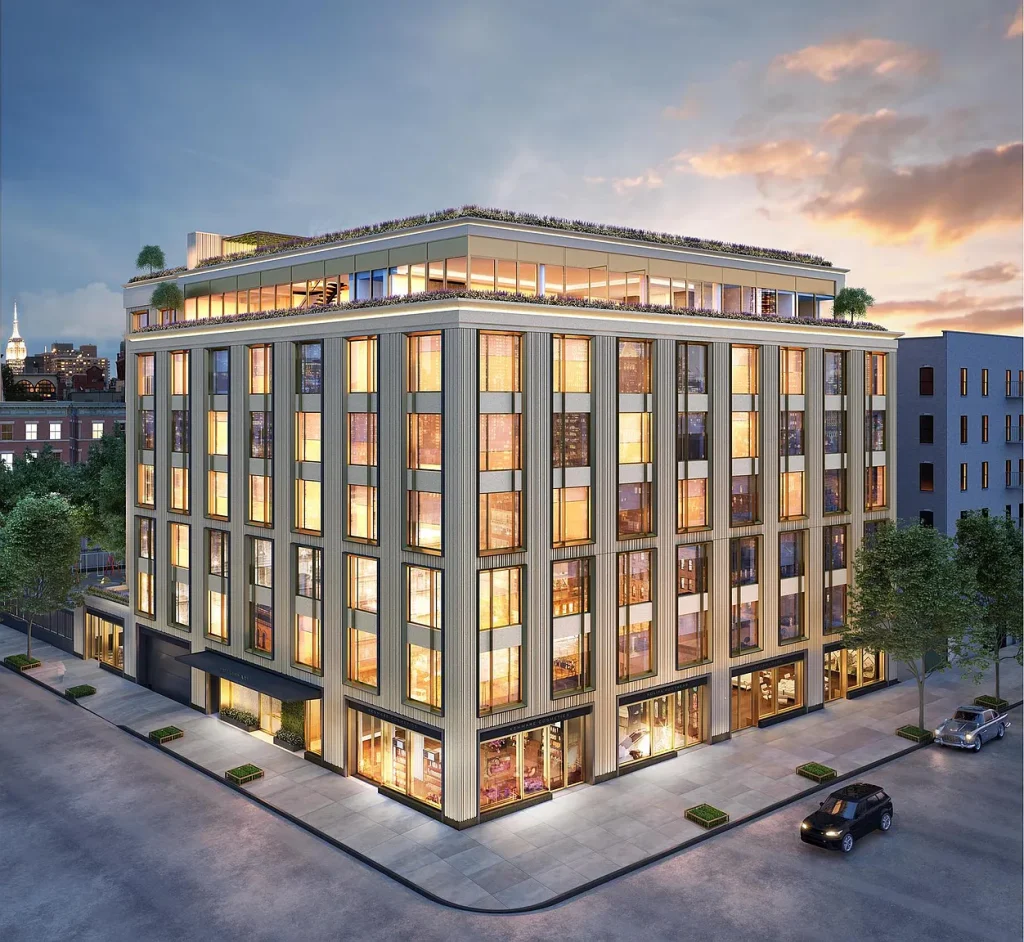 The 75 Kenmare website has a nice piece on Kravitz, whose upbringing among New York City's cultural intelligentsia, including Miles Davis and Gordon Parks, placed him in the midst of funky, unique residences that mirrored the ingenuity and quirks of their owners. According to Kravitz, "home should be a location where you feel like yourself and your spirit feels at ease.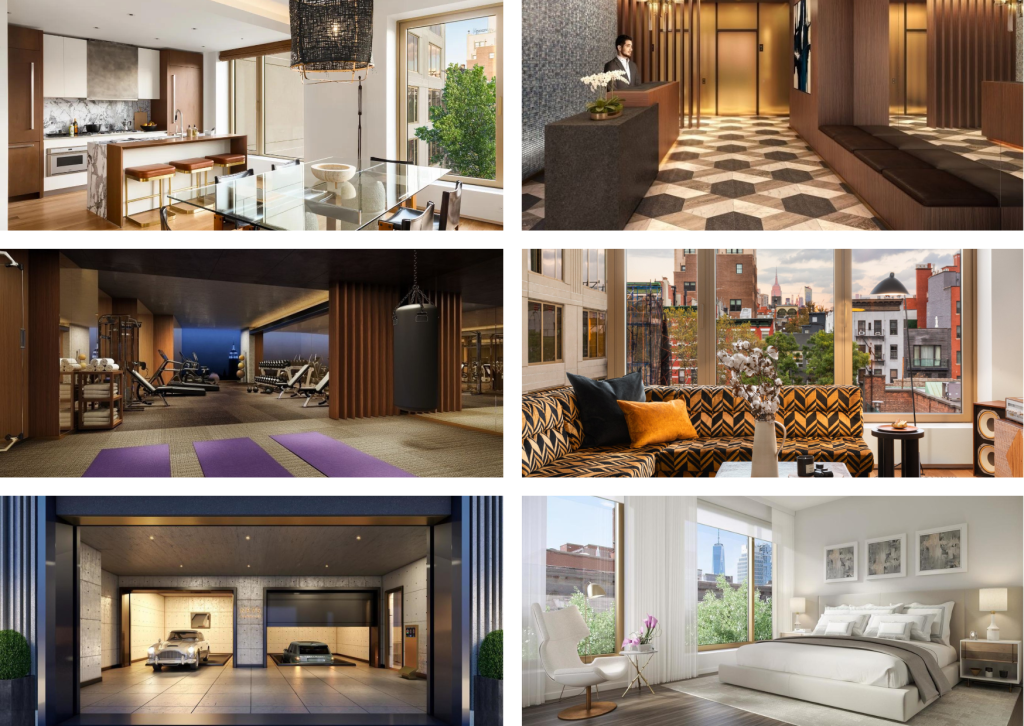 3. The Sound Room
This upscale community lounge was created by Kravitz Design for The Kent, a brand-new condominium on Manhattan's Upper East Side. The Sound Room is a flexible multi-sensory hideaway that was created to be a studio area, screening room, performance space, or even a game room. It was inspired by one of Lenny's recording studios. The area was created with textured carpeting, natural wood, and mirrors throughout to appeal to New Yorkers of all ages and encourage activity and conversation in a unique lounge setting.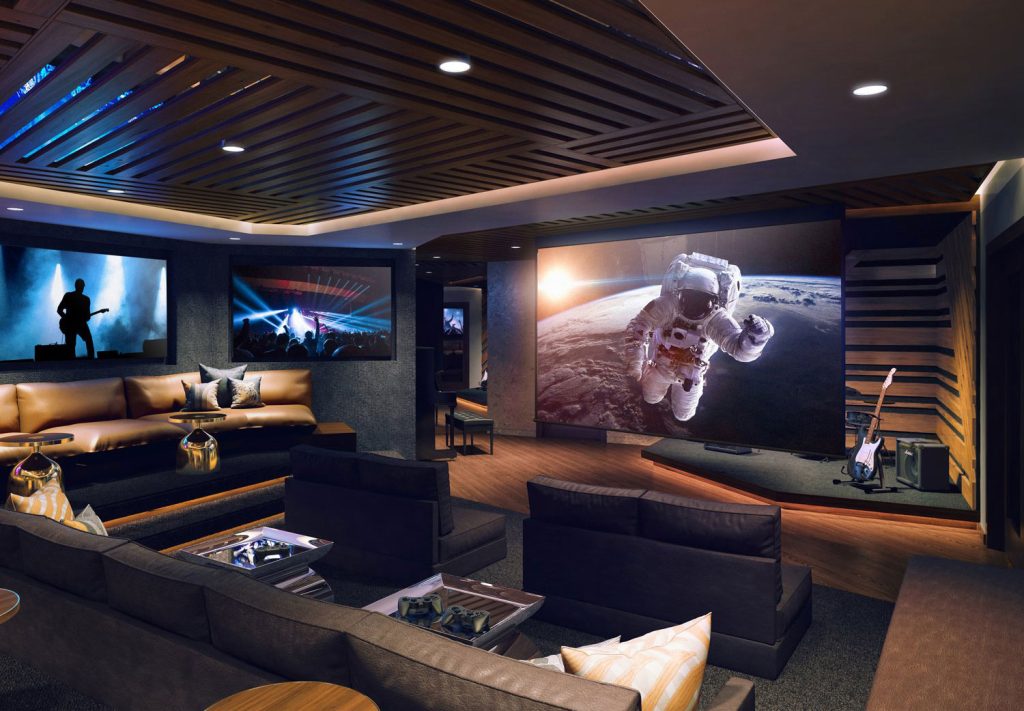 4. The Stanley House
The Stanley Mansion is probably the most exquisite residence in Hollywood Hills, perched high above Sunset Strip with breathtaking views of the city and the ocean.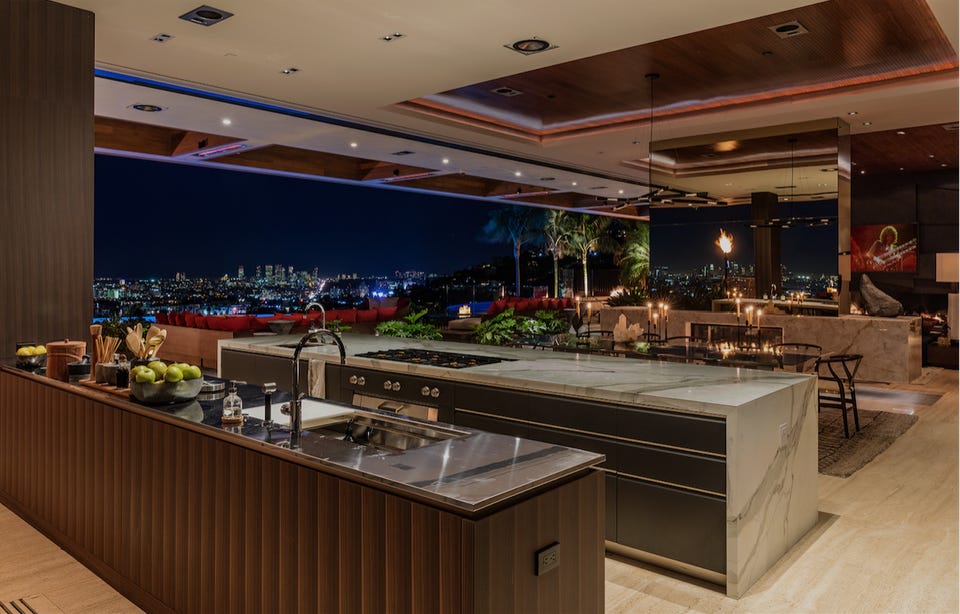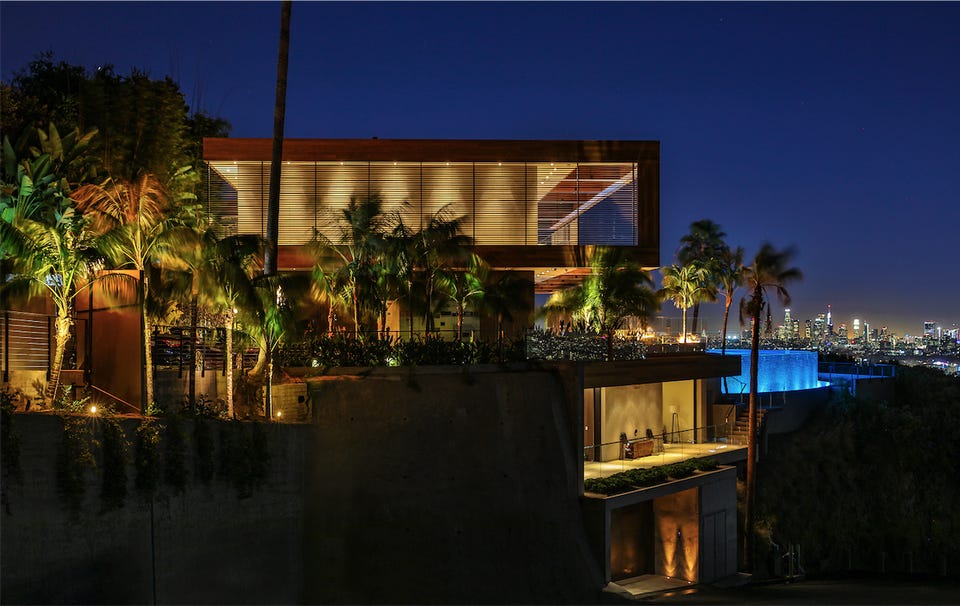 As the project's creative director, Kravitz Design collaborated closely with the developer and contractors to choose the furniture, appliances, plumbing fixtures, audio equipment, and landscaping for the home's three stories of living space. The Stanley House, complete with all of the artwork and furnishings, sold for $33 million just three months after it was finished in 2018.
5. Hotel de Roxie
A sizable hotel particulier from the 1920s in Paris's 16th arrondissement underwent a comprehensive makeover to become the Hôtel de Roxie. In addition to considerable interior and exterior improvements, the four-year project also included landscape design. With a focus on 60s and 70s original American studio pieces, Kravitz Design decorated the entire property with an eclectic mix of modern and vintage furniture.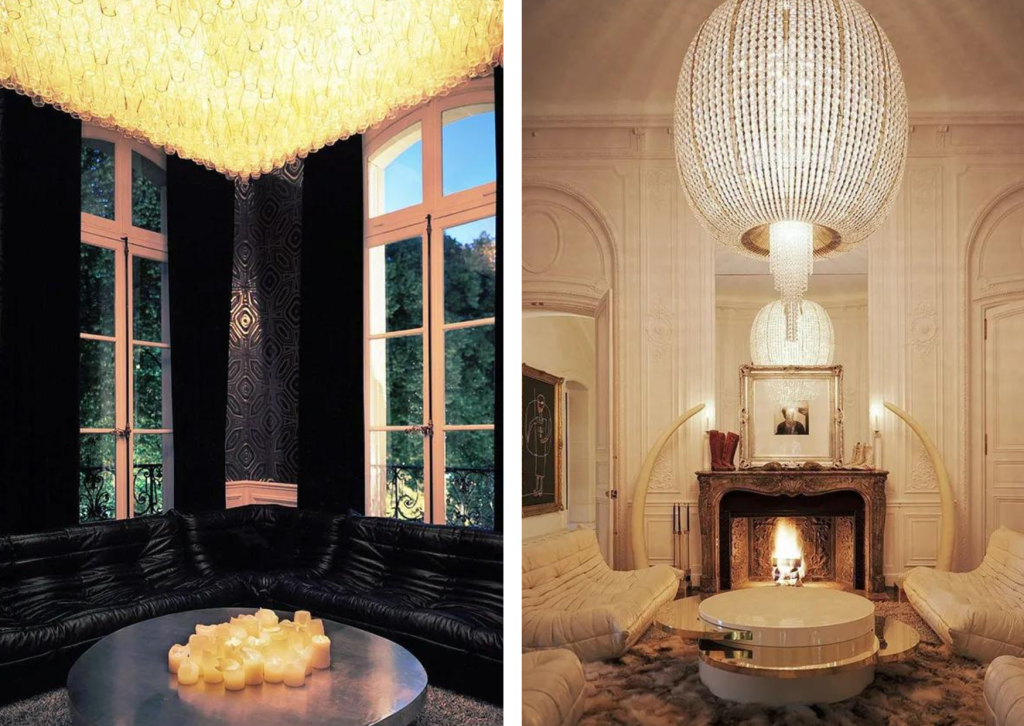 6. L`Arc
One of the most well-known luxury nightclubs in the City of Light underwent makeover, and Kravitz Design was tasked with overseeing all creative aspects. The renowned Place de l'Etoile and Arc de Triomphe are seen from L'Arc, which is located in the 16th arrondissement. Via an indoor/outdoor nightclub experience that only L'Arc could provide, the daring new L'Arc gives a novel perspective on Parisian nightlife.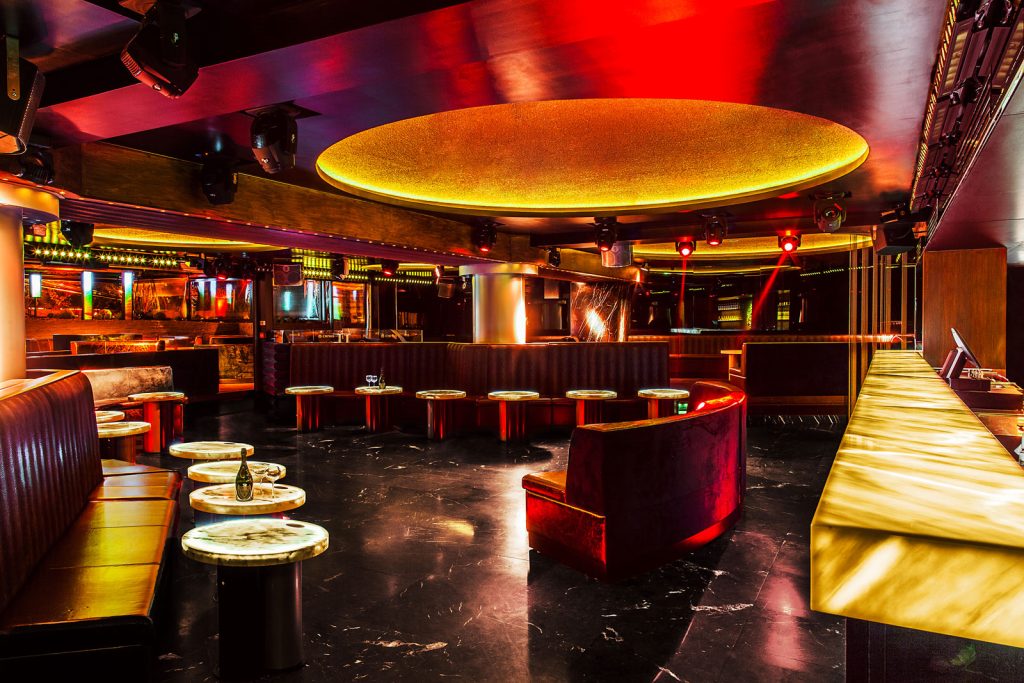 7. SLS Las Vegas
The SLS Hotel and Casino in Las Vegas's five opulent rooms were designed by Kravitz Design. To fit the various themes of each of the three hotel towers, Kravitz Design created original penthouse concepts. The penthouses, which range in size from 1,500 to 2,800 square feet, are outfitted with a combination of custom-made furniture items and eccentric vintage finds.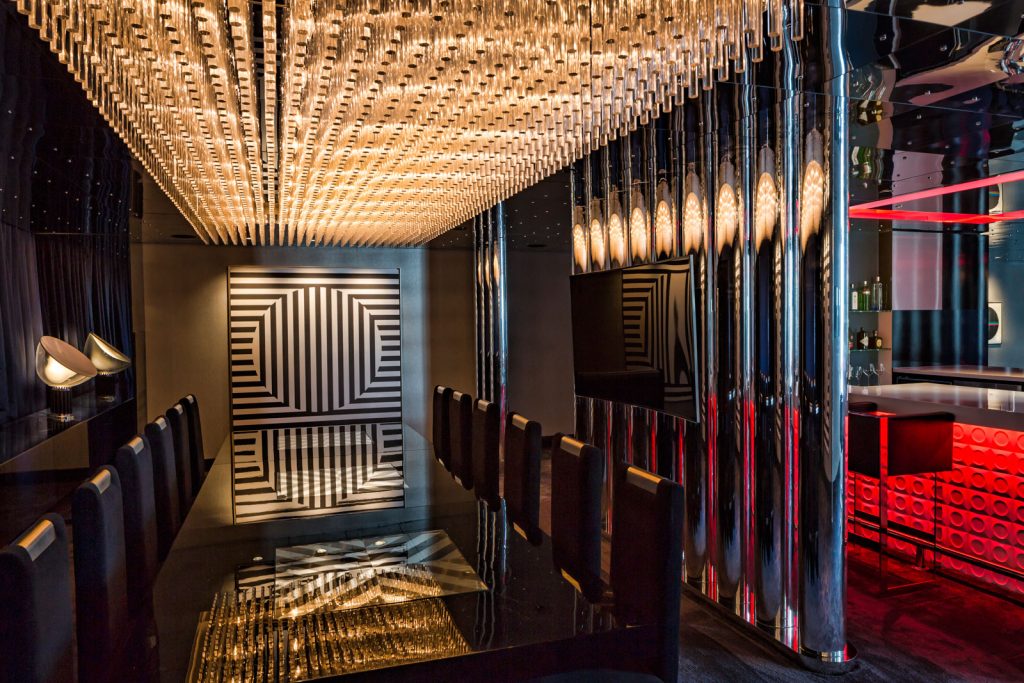 8. Crosby Street
Kravitz Design transformed 6,000 square feet of interior space into a luxurious downtown hideaway in the center of Manhattan's SoHo neighborhood. The project had a total of 3,000 square feet and included four bedrooms, a cinema room, living room, office, and chefs kitchen with its own terrace and two outdoor living areas (including the roof). A striking graphic painting at the entrance, painted by a local artist, completed the space. Kravitz also outfitted the entire house with unusual antique and modern objects.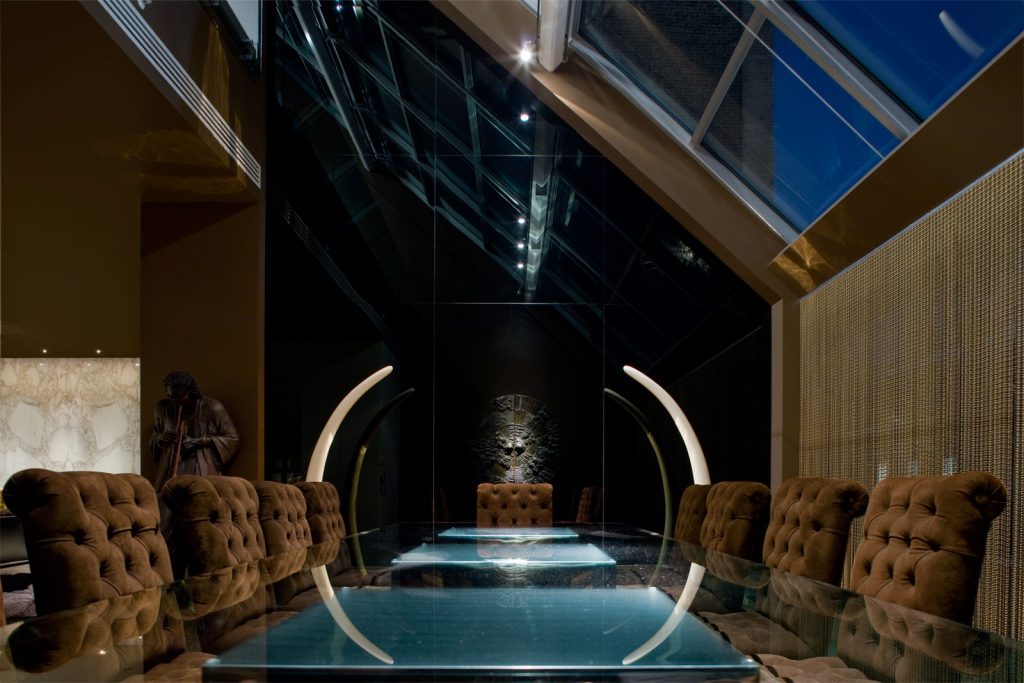 9. Paramount Bay
For Miami's prestigious Paramount Bay apartments, Kravitz Design served as the creative visionary. This magnificent building, which was originally designed by Arquitectonica, features 47 storeys of roomy waterfront residences in a lushly planted downtown location close to Miami's Design District, Wynwood Arts District, and Miami Beach. The interior public spaces, a public plaza, and two sizable pool decks were all redesigned as part of the project. The modern Paramount Bay is the epitome of luxurious modernity.
10. Biscayne Point Residence
A ranch-style home in North Miami Beach with views of Biscayne Bay was given to Kravitz Design to oversee the renovation and interior design. The entire property had a two-year refurbishment that included a huge pool deck and a completely new landscape.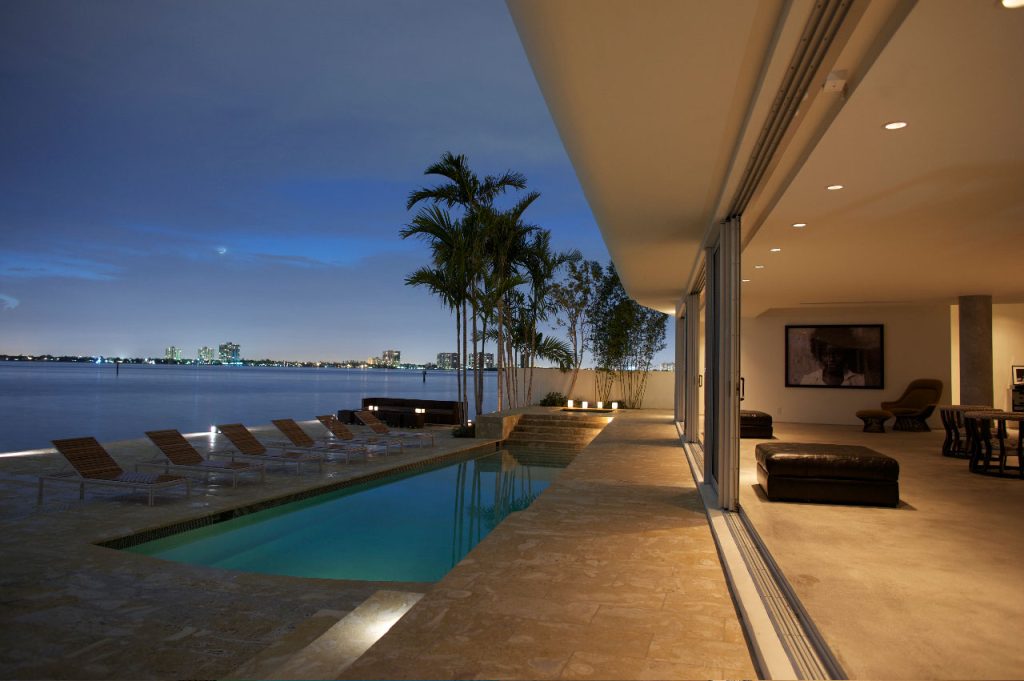 With a focus on interiors, industrial design, branding, and graphic design, Kravitz Design has a contemporary sensibility. By a relaxed, natural sense of style, the work of Kravitz Design continually emits a spiritual elegance that helps us comprehend the adventures he took. With this new extension of talent, the 54-year-old rock icon demonstrates that luxury, art, and modernism can always go beyond and remains one of the coolest people in the world. He constantly pushes the boundaries of artistic expression and opens the door for new ways of doing things artistically. For more inspiration, check out TAPIS Studio's projects and find the best-decorated rooms by top interiors.